River Bend Lodge: Photography and Wine
River Bend Lodge: Photography,Wine and Culture
Addo Elephant National Park / Eastern Cape, South Africa
The luxurious River Bend Lodge in association with Mark Drysdale of Wildlife Photography College will be hosting a Photography Workshop in September. Mark has identified the River Bend Lodge in the Addo Elephant National Park of South Africa as the ideal location for this specific type of workshop, he is developing. At River Bend, the focus will be on photographing Elephants, which are their speciality but sightings of Lions, Buffalo, and any other photographic opportunity will be taken advantage of.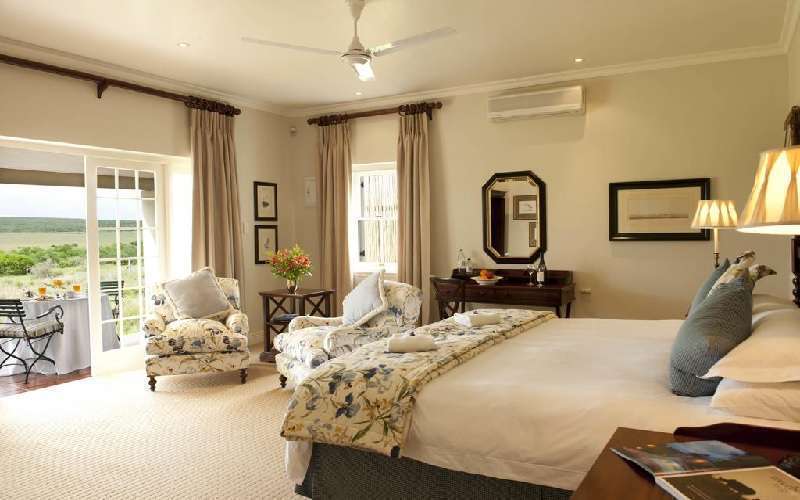 The River Bend Lodge offers an Introduction to Photography Course as part of the inclusive stay at River Bend and Michael is busy developing a more Advanced Module which will be ready by September in time for the high season.
In addition to the Photography Michael also, (on request) hosts an Introduction to South African Wine, which includes the tasting of four Wines.
The River Bend Lodge enjoys a magnificent location in South Africa's Eastern Cape Province. Set within a private concession of malaria free, 'Big Five" Addo Elephant National Park, the lodge enjoys access to some 17 000 hectares of the magnificent African bushveld. The River Bend Lodge is home to five natural biomes and the variety in the flora and fauna found here is extremely diverse.
Book a stay at the River Bend Lodge to experience the untamed adventures of the Addo Elephant National Park!
South African Tourism Company
Tel: +27 (0)21 794 9050
Mobile: +27 (0)827 823 142
Fax: +27 (0)21 794 9995
Email: res@south-african-hotels.com
Website: https://www.south-african-lodges.com