Local Travel Package at The Extraordinary Safari Plains
SA and SADC Residents special at the exquisite Safari Plains Tented Camp Mabula
Set against the backdrop of the magnificent Waterberg Mountains in the Limpopo Province, Safari Plains proudly offers the exquisite beauty of wide-open savannas with its rich wildlife heritage.
Close enough to Gauteng and only a couple of hours drive. Safari Plains is an extraordinary destination for all who seek tranquillity mixed with the excitement of an African Safari and will draw everyone who has experienced it to return.
Enjoy the discounted Local travel rates when you book to stay at the Safari Plains Tented Camp Mabula, between the 11th of March 2020 and the 30th of September 2020.
Only for SA and SADC Residents.
Safari Plains redefines luxury with a magnificent high–ceiling dining room, elegant lounge, impressive bar, and relaxing spa.
The gorgeous safari-style tented suites are secluded and occupy a private space within the natural, indigenous bush-veld, with a private timber wrap–around deck and come complete with a private sala. They offer great comfort in a luxurious setting with a sophisticated ambience.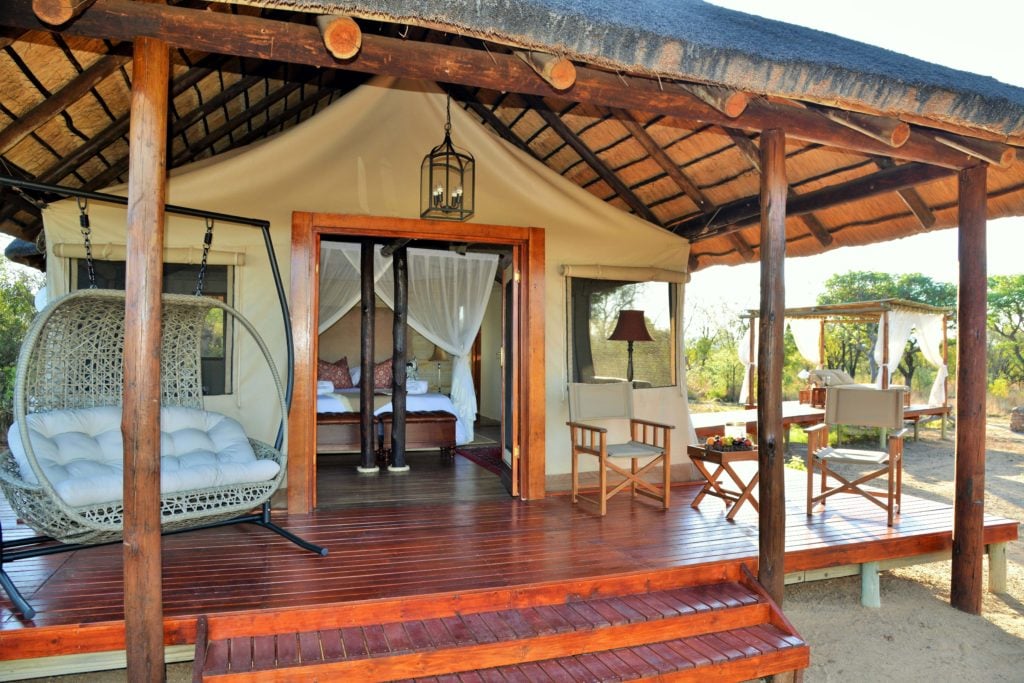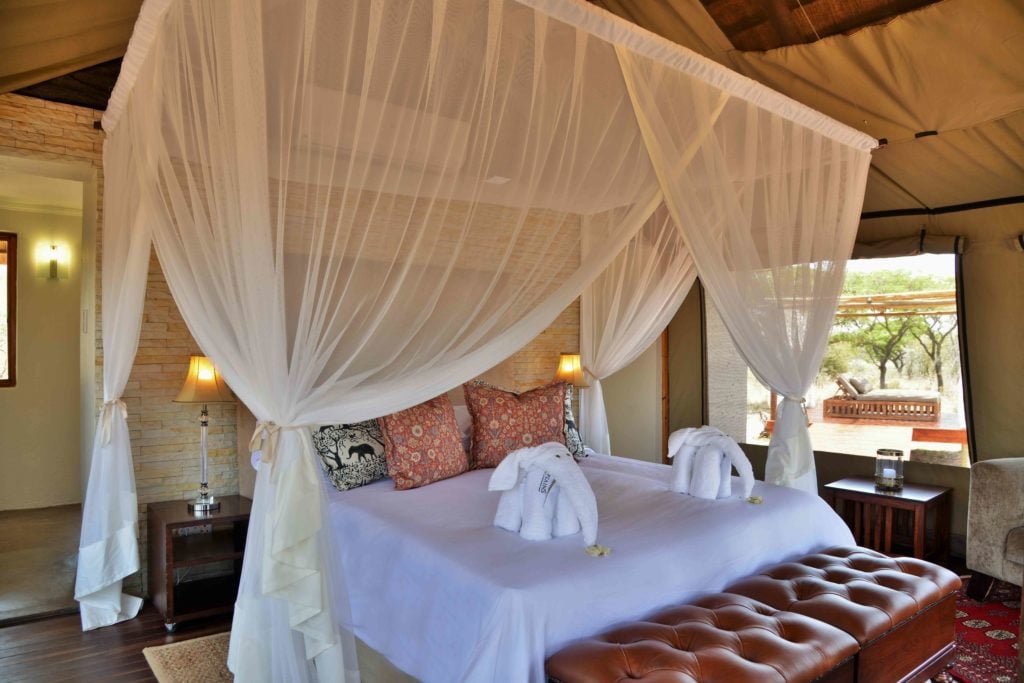 A chic dining and winning affair awaits travellers in the sophisticated dining rooms. Furthermore, Guests also have the opportunity to experience a candlelit bush dinner, accompanied by unforgettable African entertainment. A combination of delicious meals, surrounded by wildlife in a beautiful bushveld setting makes for a memorable dining experience.
The wildlife experience is not to be missed and will not disappoint when staying at the Safari Plains Tented Camp.
Guests embark on adventure safari drives, with their open 4 x 4 vehicles exploring the one hundred and twenty square kilometers big five private game reserve. With a great array of activities available like horseback safaris, guided bush walks, quad biking adventures, star gazing, and hot air balloon safaris.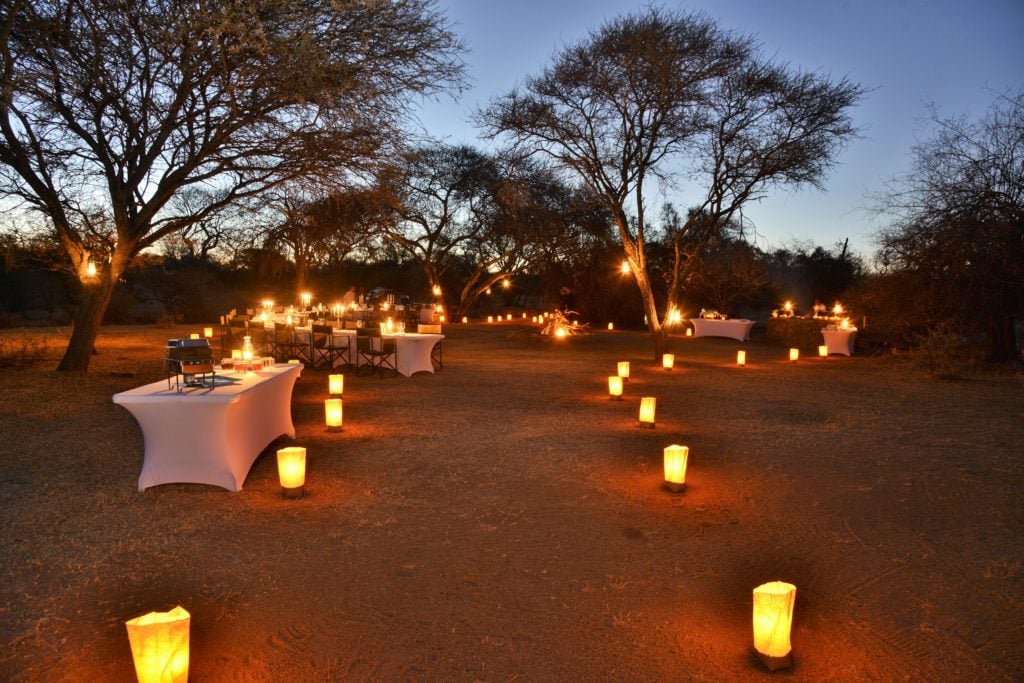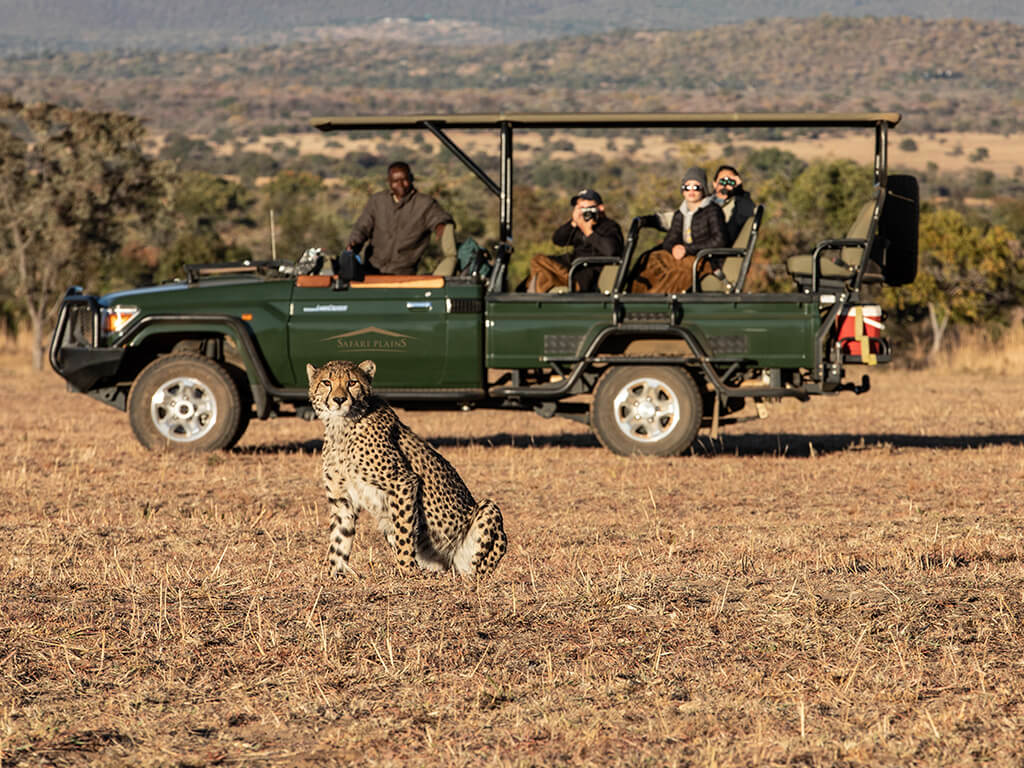 Contact us for your unforgettable safari getaway and to find out what this special has to offer.
AVAILABILITY & BOOKINGS
To check availability and to make a booking, contact us:
+27(0)21 794 9050 / +27(0)827 823 142
res@south-african-hotels.com