Isibindi Zulu Lodge
Isibindi Zulu Lodge
Isibindi Zulu Lodge
Isibindi Zulu Lodge
Isibindi Zulu Lodge
Isibindi Zulu Lodge
Isibindi Zulu Lodge
Isibindi Zulu Lodge
Isibindi Zulu Lodge
Isibindi Zulu Lodge
Isibindi Zulu Lodge
Isibindi Zulu Lodge
Isibindi Zulu Lodge
Isibindi Zulu Lodge
Isibindi Zulu Lodge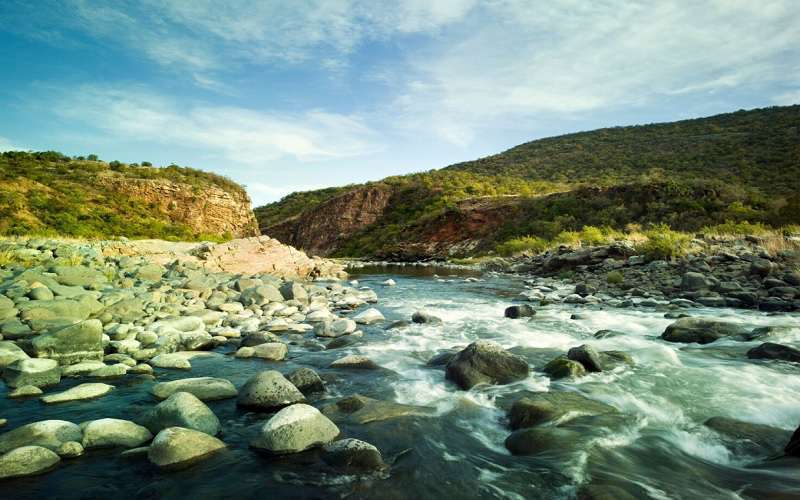 Isibindi Zulu Lodge Reviews & Information
Use the drop down below to find out more information about Isibindi Zulu Lodge.
The Zulu Lodge in Isibindi Game Reserve is characterised by different habitats which include montane grassland, valley thornveld and riverine forests. It is home to an abundance of plains game as well as Giraffe, Zebra and Wildebeest. Guests enjoy morning and evening safari drives as well as excellent bird watching opportunities. Leisure walks and lovely picnics along the meandering river beds can also be arranged. Located in proximity to the Anglo-Zulu battlefields of Isandlwana and Rorke's Drift where British and Zulu armies clashed.
Inspired by its architecture by the traditional beehive shape of the Zulu's, the popular Beehive Suites provide scenic views of the surrounding game reserve. Each of these suites features its private viewing deck and is complete with en-suite bathrooms (separate bath and spacious shower). The Honeymoon suite features a romantic sunken stone bath. The accommodation units are individually set along the ridge to ensure tranquillity and privacy.
Room features:
Double and twin beds
En-suite bathrooms
Separate bath
Spacious shower
Sunken stone bath (Honeymoon Suite only)
Viewing deck
Overhead fans
Hairdryer.
Facilities
The main lodge is set amongst large Buffalo Thorn Trees and boulders featuring a welcoming lounge with a large fireplace, a cosy library, a modern bar which has been carved out of a Wait-a-Bit Thorn Tree, an outdoor swimming pool and a large verandah. From the swimming pool, beautiful views over the game reserve can be admired. The delicious breakfasts and lunches are served either al fresco at the swimming pool or on the outdoor verandah.
Facilities:
Dining venues
Boma
Lounge with a large fireplace
Library
Bar
Outdoor swimming pool
Verandah.
Activities
The thrilling guided safari drives as well as walks are available on request and are subject to availability. Conducted in open wildlife viewing vehicles, guests enjoy all around views of the wildlife and the beautiful scenery. As there are no dangerous predators on the reserve, guests may also embark on a walk.
There are 18 species of hoofed mammals on the nature reserve, which include:
Giraffe, the Burchell's Zebra, the Black Wildebeest (White-tailed Gnu), the Blue Wildebeest (Common Gnu), the Red Hartebeest as well as Nyala, Bushbuck, Blesbok, Waterbuck, Reedbuck, Impala, Kudu, Grey Duiker, Steenbok and Warthog.
The Buffalo River offers excellent fishing with both the Barbel and Yellowfish (Scaly) found here. Guests should bring their fishing equipment, including bait. The transport to the river is about a 5km walk or can be driven by 4 x 4 vehicle.
Activities:
Daily Safari Drives
Guided Walks
Hiking
Bird Watching
Zulu Boma Dinner - minimum two-night stay
Zulu Cultural Tours
Battlefield Tours
Tubing in rivers (summer)
Clay Pigeon Shooting
Mountain Biking (provide your bikes).
Nearby attractions:
Talana Museum (mining history, Dundee and the battle of Talana)
Battle of Blood River (Anglo-Boer Battlefield in Dundee)
Elandskraal Store
Shine High School (Rorke's Drift)
Rorke's Drift Craft Centre (Rorke's Drift)
Traditional Zulu curio shop (Fugitives Road).
Battlefield tours
Visitors have the opportunity to participate in the guided tours of the Anglo-Zulu battlefields. These tours are to be pre-booked so that arrangements can be made with iSibindi Zulu Lodge's preferred guides to take the trips. The battles of Isandlwana and Rorke's Drift provide an in-depth insight into the rich history in this region of South Africa.
Zulu Culture & History
This lodge provides the chance to learn about South Africa's Zulu culture and traditions as they are practised in Zululand today. A memorable Zulu Boma Dinner starts during sunset when guests are led down a path to the beat of drums. Passing through to the clearing, visitors come across a true Zulu uMuzi (village) with dancing Zulu children.
The traditional dances with their roles in the Zulu culture are explained amid the dynamic displays. The separate day trip to one of the Zulu Homestead provides guests with a rare chance to experience the life of a rural Zulu family which has mostly been unchanged over many years since Shaka Zulu forged this nation.
Below detailed information about the Isibindi Zulu Lodge is available.
For any queries regarding this hotel, you are welcome to contact us.
Available Rooms
This stunning Lodge offers six rooms which consist of four twin & two double suites. All rooms come equipped with a private viewing deck where guests can enjoy panoramic views of the game reserve and its diverse habitats.
Room Amenities:
Double/Twin beds
En-suite bathroom
Hairdryer
Ceiling fans
Safe
Private viewing deck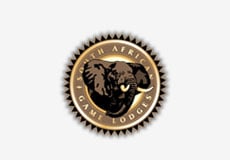 Isibindi Zulu Lodge Specials
The specials listed below will automatically be offered to you when proceeding through the booking process.
This is an ideal destination for a mid-week or weekend getaway. Isibindi Zulu Lodge is an intimate lodge with 6 beehive suites set on a private Game Reserve where you are free to explore.

Wonderful birding, tubing on the rivers, picnic lunches, explore local Zulu Cultural sites, visit the famous battlefields of Isandlawana & Rorke's Drift. Good clean country air & home cooking.
Stay for three nights and only pay for two, receive one free night. This offer is valid May and June 2018 and May and June 2019.
Included in the rate:
accommodation, meals, teas & coffees, one daily game drive or walk and a Zulu Boma Dinner on a 2 night stay. Each guest is entitled to 1 of the following on an evening game drive, glass of wine, local beer, cider or soft drink
Excluded from the rate:
Excludes park fees
Drinks, gratuities and items of a personal nature

Terms and Conditions:
Valid for May & June 2018 and May & June 2019
Only valid for a minimum 3 night stay
Subject to availability
BOOK NOW
Guest Reviews
Your review has been submitted
Thank you for submitting your review. Our team will check your review and be in touch should we have any questions.
An error was found. Please correct and submit again.
Share your personal review with us of your stay at this property.
---
GPS Co-Ordinates
Latitude: -28.431669
Longitude: 30.562366
Directions
Directions from Johannesburg ( about 5 hours travel time by road):

Take the N3 highway out of Johannesburg to Durban.
Take exit 59 Heidelburg/Standerton(R23).
Turn left toward Standerton.
Stay on this road for about 98km, then turn right as you enter town onto Walter Sisulu Drive go 750m then turn left onto Handel Street/R23/R546.
Continue to follow the R23.
Travel about 80km then turn left onto Joubertrd/R23/R543 (This is Volksrust) and travel 1km.
Turn right onto N11 towards Newcastle/Ladysmith.
Go past Newcastle and follow the signs to Ladysmith/Dundee (N11).
After approximately 20kms, turn left towards Dannhauseron the R621.
At the crossroads, DannhauserBridge is on your right and a Shell service station is directly in front of you.
Turn left to Dundee, still following the R621.
At the next T-junction, turn left again (R68) to Dundee.
Pass through Dundee, entering the town at Karel Landman Street, then turn left at the traffic circle (round-a-bout) into Victoria Street.
At the second traffic light, turn right.Where the road forks, Take the left fork (there is a BP station on your left). This is the R33 to Greytown.
Travel approximately 45km on this tarred road.
You will pass 2 x Rorke's Drift signs along the way - ignore them!
When you see the iSiBiNDi Eco Reserve sign and the Elandskraal sign on your left, turn left onto the gravel road.
Continue on this gravel road for approximately 14km.
Pass a stone church and cemetery on your left, and turn left to Rorke's Drift.
If you pass a Zulu trading store on your right, you have GONE TOO FAR!
After approximately 6km you will see the iSiBiNDi Eco Reserve sign on your left – a few metres further you will see a large black gate indicating the entrance on the right.
Press the buzzer and Reception will open the automatic gate for you.
Follow the dirt track all the way to the top of the "koppie" or hill, where you will see the parking area on your left.



The route from Durban via Greytown and Tugela Ferry IS CLOSED. DO NOT USE THIS ROUTE.

Directions from Durban (4 - 5 hours via Colenso mainly on N3 highway) – RECOMMENDED ROUTE

From Durban take the N3 West heading for Pietermaritzburg. Pass Pietermaritzburg, Howick, MooiRiver (toll plaza) &Estcourt.
Shortly after passing Estcourt take offramp 194 Bergville/Colenso.
Turn right across the highway and continue for 21kms past Colenso on your right.
Pass over Tugela River and after 2 kms turn right at Ezakheni/Colenso R544 sign.
Follow the road, go over the railway line and you will get to a 4 way stop.
Turn left towards Ezakheni at the sign that says EZAKEHNI/PIETERS.
You will pass some deserted factories on the right. Continue until you get to a big & busy T-junction.
Turn right to Ezakheni. Beware of rumble strips, pedestrians and animals. B
EWARE of pot-holes on this road especially at the low-level bridges.
Continue for 69kms until you get to a t junction and turn left to Dundee R33.
After 2 kms turn right to Elandskraal. You will see ISIBINDI ECO-RESERVE sign on your left.
Continue on gravel road for approximately 14km until you pass a stone church on your left. Turn left to Rorke's Drift &iSibindi Eco-Reserve.
If you pass a store on your right you have GONE TOO FAR!
After approximately 6km you will see the iSiBiNDi Eco Reserve sign on your left – a few metres further you will see a large black gate indicating the entrance on the right.
Press the buzzer and Reception will open the automatic gate for you.
Follow the dirt track all the way to the top of the "koppie" or hill, where you will see the parking area on your left.
On site parking facilities are provided for guests.
Convert multiple currencies