Spoil yourself in a stay at Palala Boutique Safari Lodge. Take time to relax in a luxurious world, away from the everyday hustle and bustle, surrounded by African bushveld, a short four hours drive from Johannesburg. Spend time sipping cocktails on the pool deck, whilst absorbing the heart-stopping views of African sunsets.
Savour the taste of red wine sipped by the side of the log fire. Choose to dine at the adjacent award-winning Matoppie Restaurant. Expect elaborate quality finishes, king-sized beds, spaces adorned with African art, luxurious specialised room turndowns including a variety of treats from the bath menu and select the perfect cushioning to rest your head from the pillow menu.
Spend the day cycling, bird watching, going for a picnic lunch. Breathe-in and relax on a gentle trip on the Palala River cruise. Take an early morning or late afternoon safari drive and spot the buffalo, giraffe, zebra, hippo and crocodiles. Visit the wild cats and find out more about the secret life of the lion, cheetah and tigers. Take a guided walk with the rangers around the 14,000 hectares to see the bushveld wildlife up-close.
Palala is not a big five game reserve which makes it ideal for a family with small children.
Below detailed information about the Palala Boutique Game Lodge and Spa is available.
For any queries regarding this hotel, you are welcome to contact us.
Available Rooms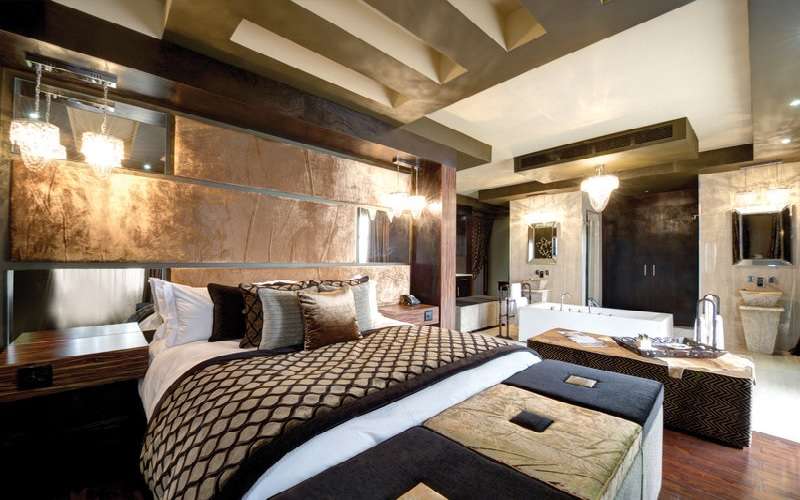 The junior suites emit character and warmth set in a sophisticated contemporary, welcoming style. The centre of the room is the imported king or queen sized four poster bed, encapsulated in luxurious imported linen. The rooms offer ultimate luxury and total comfort, distinctively adorned with original African art and rich fabrics in warm tones.
The spacious bathroom features soft and fluffy towels, complimentary bath amenities, a free-standing bath, a glass shower accompanied by double basins, a perfect combination to enhance and encapsulate your whole experience.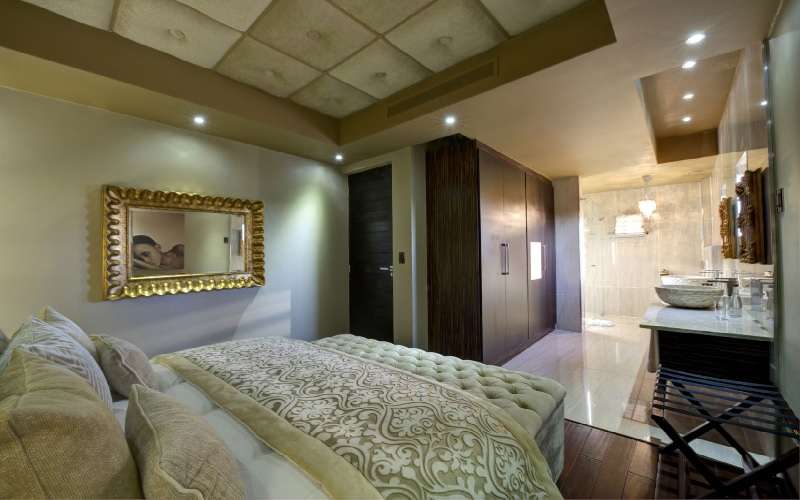 The junior suites emit warmth and character in a modern, sophisticated and welcoming style. The king or queen sized four poster bed is the centre point of the suite, encapsulated in luxurious imported linen.
Ultimate luxury and extreme comfort throughout the suite, distinctively decorated with original African art, warm tones are enhanced with luxurious fabrics throughout the space. The luxurious bathroom features fluffy towels, complimentary relaxing and washing amenities are provided, a free-standing bath, a glass shower accompanied by double basins.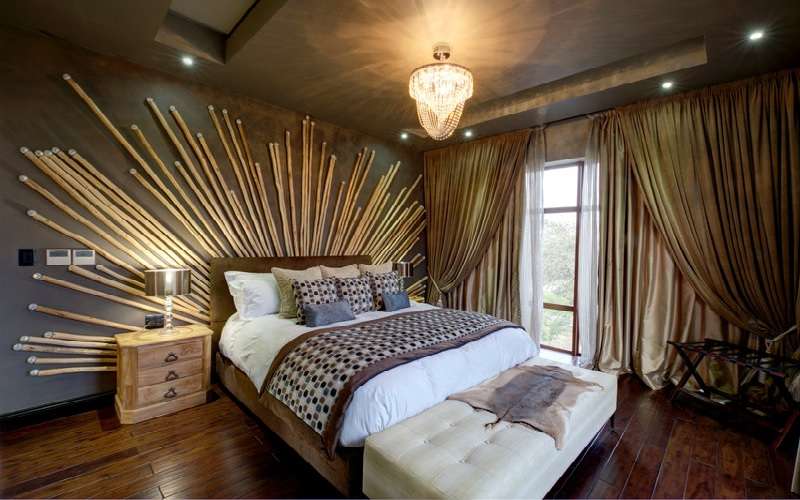 The Executive Suite provides a lavish and opulent experience. The four Executive suites are each uniquely decorated and offer a haven of luxury and sophistication. The decor and textures are influenced by the warmth of the African culture with colours to make you feel relaxed and at ease.
Executive Suites are enhanced by beautifully furnished private lounges with flat screen televisions, DSTV and a guest bathroom which graciously enhances the guest experience. The marble bathrooms are grand and spacious and host a free-standing spa bath, glass showers and twin basins. The customised, designer amenities are lavish and will pamper you beyond compare.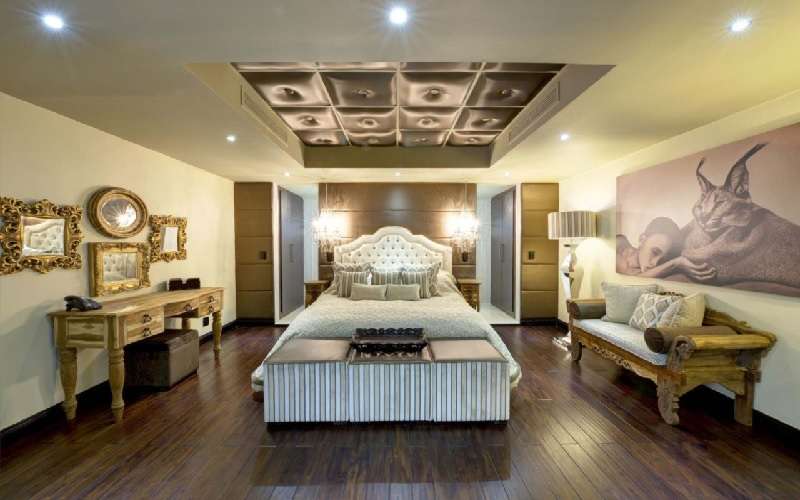 The family-friendly Palala Boutique Game Lodge offers the ultimate family destination offering something for all ages. Families of four will feel welcomed by our Family Suite which is equipped to cater for all your needs. Two beautifully decorated bedrooms, fitted with a king size bed and two twin beds.
The luxurious Family suite rooms offer spacious marble bathrooms with showers and double basins and specialised family-friendly amenities, all elegantly presented and designed for your needs. The suite's comfort and versatility is enhanced by a stunning lounge area with flat screen TV with DSTV.
Palala Boutique Game Lodge and Spa Specials
There are currently no specials for the Palala Boutique Game Lodge and Spa.
Please check again soon.
Guest Reviews
Your review has been submitted
Thank you for submitting your review. Our team will check your review and be in touch should we have any questions.
An error was found. Please correct and submit again.
Share your personal review with us of your stay at this property.
---
GPS Co-Ordinates
Latitude: -23.089872
Longitude: 27.885758
Directions
Directions from the O.R. Tambo International Airport to the Palala Boutique Game Lodge and Spa: 397 km / about 4 hours 28 mins

1. Head south on Voortrekker Rd 0,3 km
2. Make a U-turn 0,6 km
3. Turn right 22 m
4. Merge onto R21 via the ramp to Pretoria Partial toll road 33,5 km
5. Take exit 134 for N1 N toward Polokwane Partial toll road 1,6 km
6. Merge onto N1 Toll road 20,9 km
7. Keep right to stay on N1 Partial toll road 102 km
8. Take the R33 exit toward Marble Hall/Modimolle 0,5 km
9. Turn left onto R33 73,9 km
10. Turn right to stay on R33 85,4 km
11. Turn right onto R510 38,4 km
12. Turn right onto R572 10,3 km
13. Turn left to stay on R572 16,0 km
14. Continue straight 10,6 km
15. Turn left 3,7 km

Palala Boutique Game Lodge
Groblersbrug
Limpopo
South Africa


From Polokwane International Airport, Gateway St, Polokwane, 0700
Take Matlala Rd and R567 to N11 for 1 h 1 min (77.7 km)
Turn right onto N11 for 1 h 9 min (120 km)
Drive for 26 min (23.1 km)
Arrive at Palala
On site parking facilities are provided for guests.
Convert multiple currencies