Thaba Khaya Lodge Reviews & Information
Use the drop down below to find out more information about Thaba Khaya Lodge.
The Thaba Khaya Lodge is in the malaria-free region of the North West Province of South Africa. This lodge lies within the magnificent Sable Ranch Private Game Reserve, which has been proclaimed as a national heritage site. This beautiful Lodge is also home to one of the largest breeding groups of Zambian, Malawian and Zimbabwean Sable as well as Roan antelopes.
The Lodge has six rooms and provides its guest with the best luxury accommodation. This Lodge means "house on a rock", which describe the position of the hotel perfectly as the lodge sits on top of a granitic outcrop. Guests staying at the lodge can enjoy the breathtaking views of the surrounding hills, as well as a watering hole where animals often come to drink.

This private and intimate lodge setting also makes the perfect place for bush weddings or corporate team building functions. The Lodge in the Sable Ranch Game Reserve provides its guests with the perfect hotel destination just outside of the bustle of Johannesburg.
Quick Facts
Officially registered as a Natural Proclaimed Heritage Site with the South African Natural Heritage Program
Has the largest breeding group of Sable and Roan antelope
This lodge can accommodate a maximum of 16 guests. Accommodation is provided in the form of:
3 Standard Suites
3 Luxury Suites.
Activities
Included in the rates of the hotel are there exciting guided safari walks. Guests can enjoy a walk around the reserve with a trained guide learning about the animals which inhabit the Game Reserve. With its large number of different bird species, it also provides the perfect setting for bird watching.
Below detailed information about the Thaba Khaya Lodge is available.
For any queries regarding this hotel, you are welcome to contact us.
Available Rooms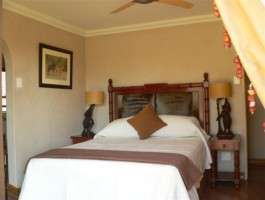 The Sable Ranch Thaba Khaya Lodge in South Africa's North West Province near Brits, offers its guests 3 Standard Suites.
Standard Suite features:
Double bed
Ceiling fan or Heater
Hair Dryer
Double shower
Satellite television in the lounge.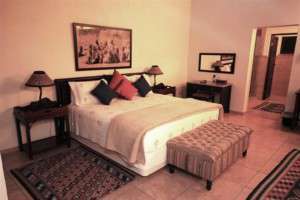 For guests looking for something more luxurious, the Sable Ranch - Thaba Khaya Lodge boasts 3 Luxury Suites.
Luxury Suite features:
King size double bed
Air conditioner
Hairdryer in room
Large shower (no bath)
Double vanity unit
Satellite TV in the room
Private Balcony.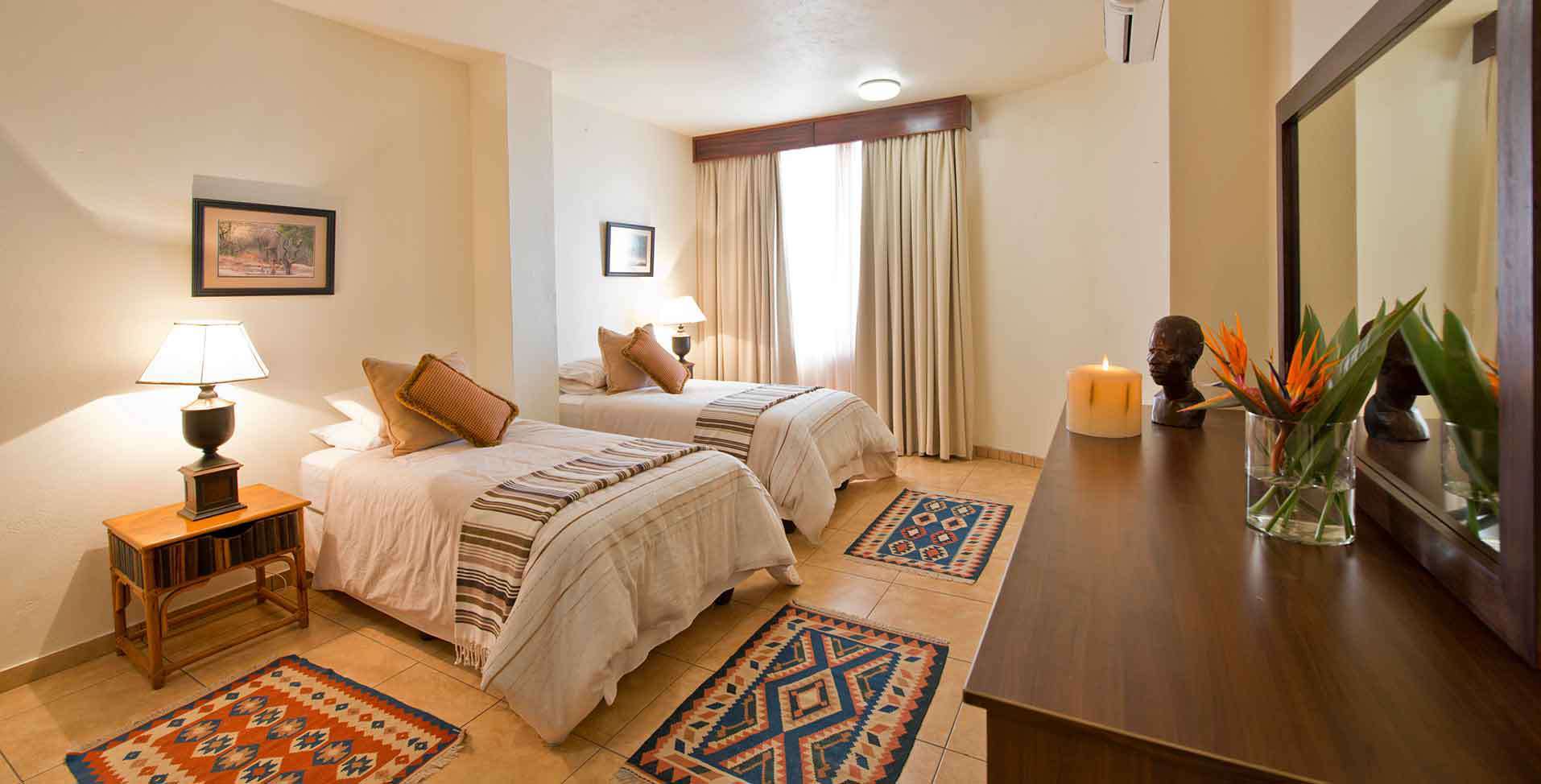 Family Suite features:
Two bedroom, one with a double bed, the other with twin beds
Ceiling fan or Heater
Hair Dryer
Double shower
Satellite television in the lounge.
Thaba Khaya Lodge Specials
There are currently no specials for the Thaba Khaya Lodge.
Please check again soon.
Guest Reviews
Your review has been submitted
Thank you for submitting your review. Our team will check your review and be in touch should we have any questions.
An error was found. Please correct and submit again.
Share your personal review with us of your stay at this property.
---
GPS Co-Ordinates
Latitude: -25.431530
Longitude: 27.717218
Directions
Directions from Brits to the Sable Ranch - Thaba Khaya Lodge:

1. Enter Brits on the R511
2. Continue Straight out of Brits
3. Thabazimbi road for roughly 22 km
4. 22Km Turn right at the Veekraal Dirt Road
5. Approximately 5 km to the Sable Ranch back entrance. Someone will meet you there.
On site parking facilities are provided for guests.
Star Rating
4 Star
Memberships
Heritage Environmental Programme
Convert multiple currencies