Aquila Private Game Reserve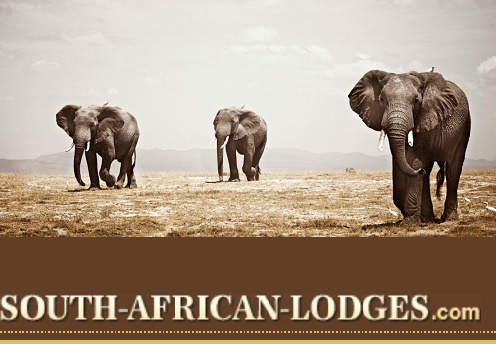 Aquila Private Game Reserve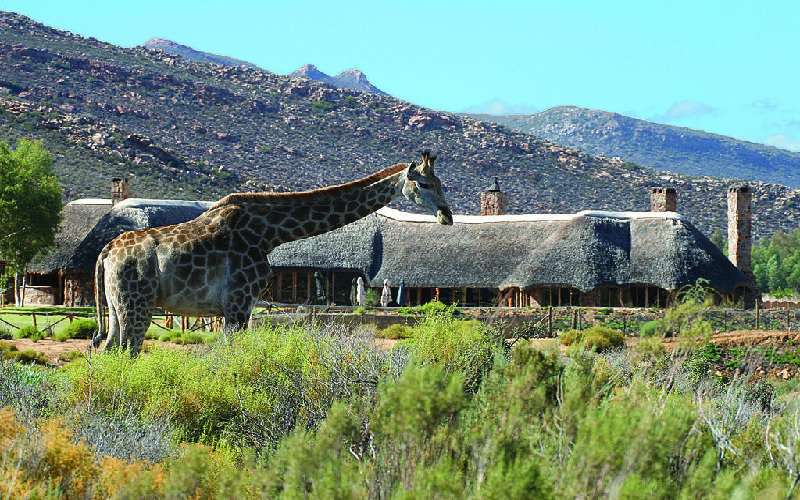 Aquila Private Game Reserve
Aquila Private Game Reserve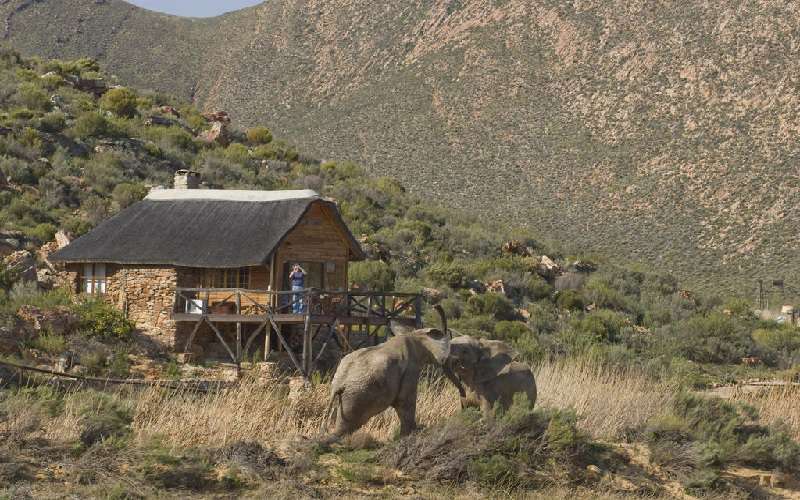 Aquila Private Game Reserve
Aquila Private Game Reserve
Aquila Private Game Reserve
Aquila Private Game Reserve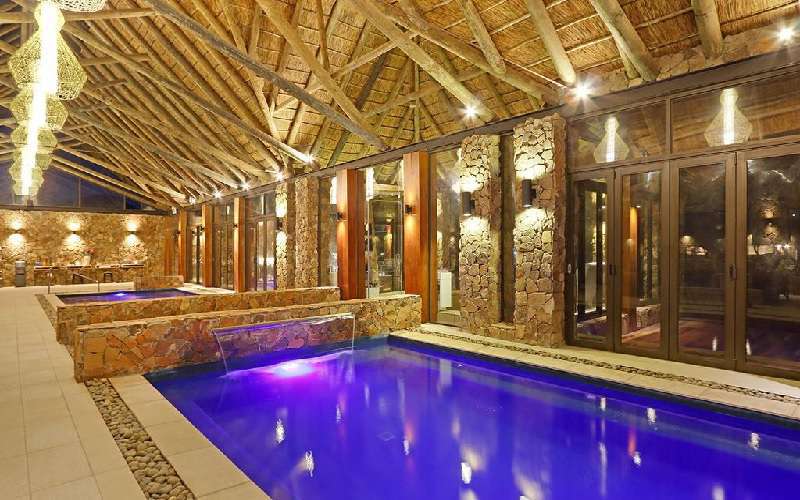 Aquila Private Game Reserve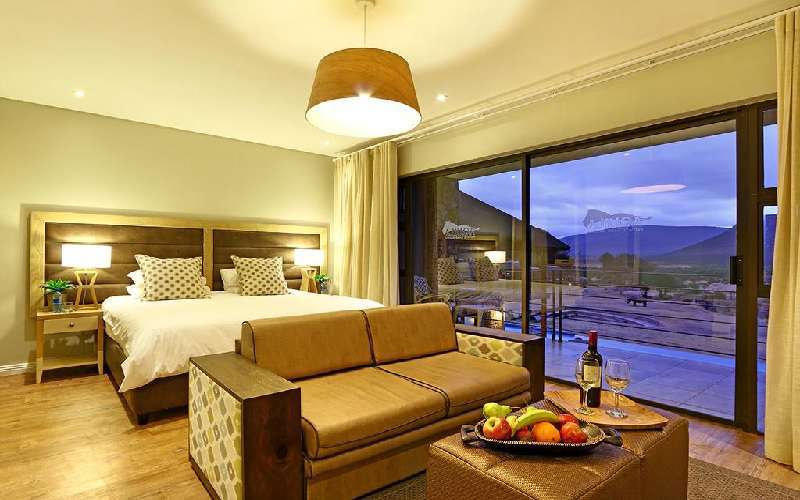 Aquila Private Game Reserve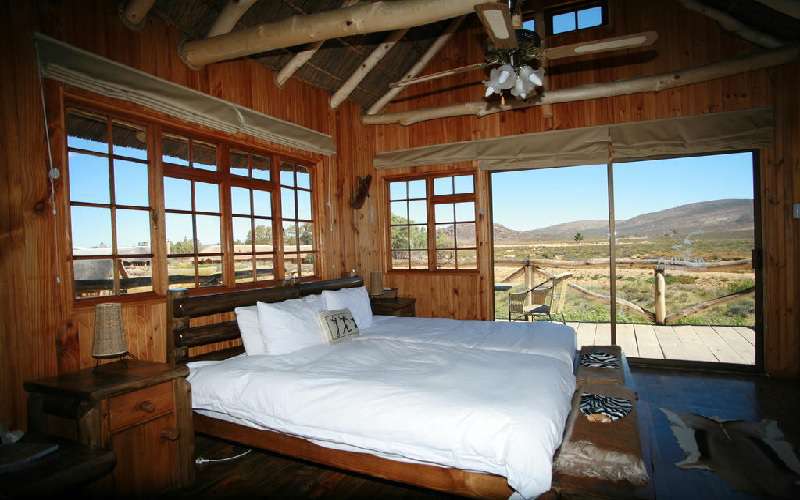 Aquila Private Game Reserve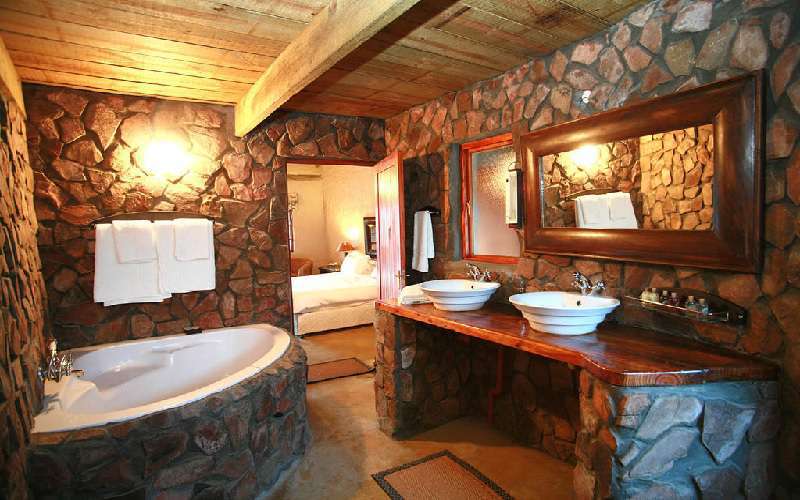 Aquila Private Game Reserve
Aquila Private Game Reserve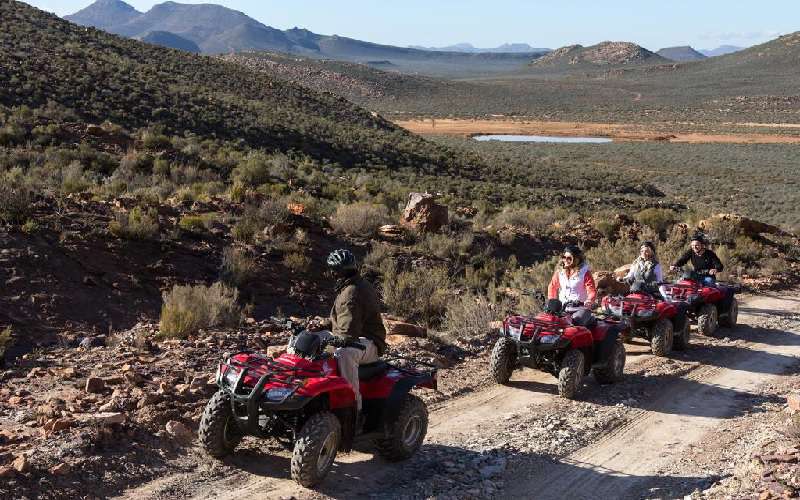 Aquila Private Game Reserve
Aquila Private Game Reserve
Aquila Private Game Reserve
Aquila Private Game Reserve
Aquila Private Game Reserve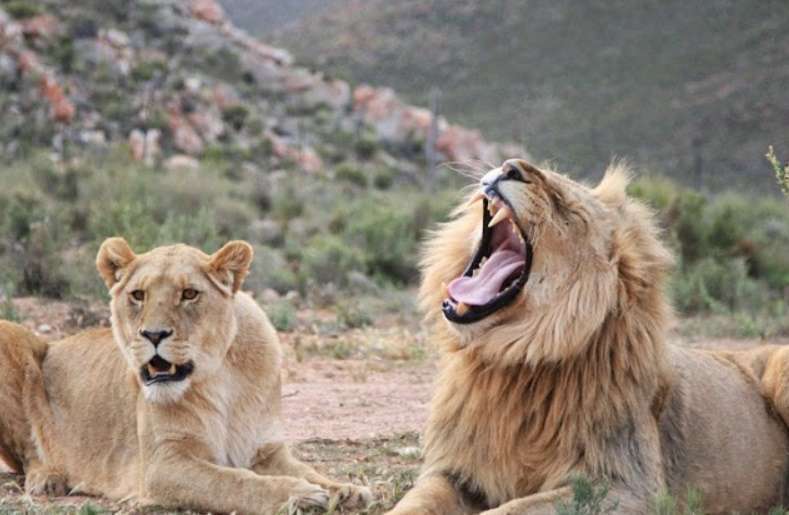 Aquila Private Game Reserve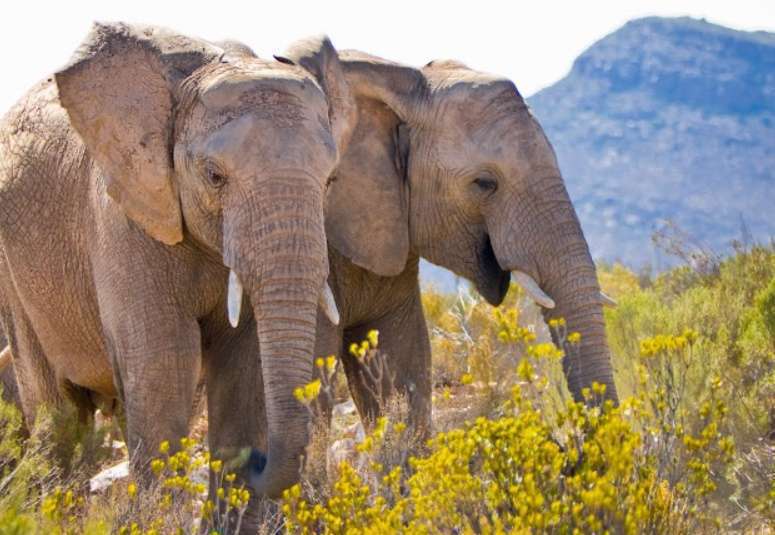 Aquila Private Game Reserve
Aquila Private Game Reserve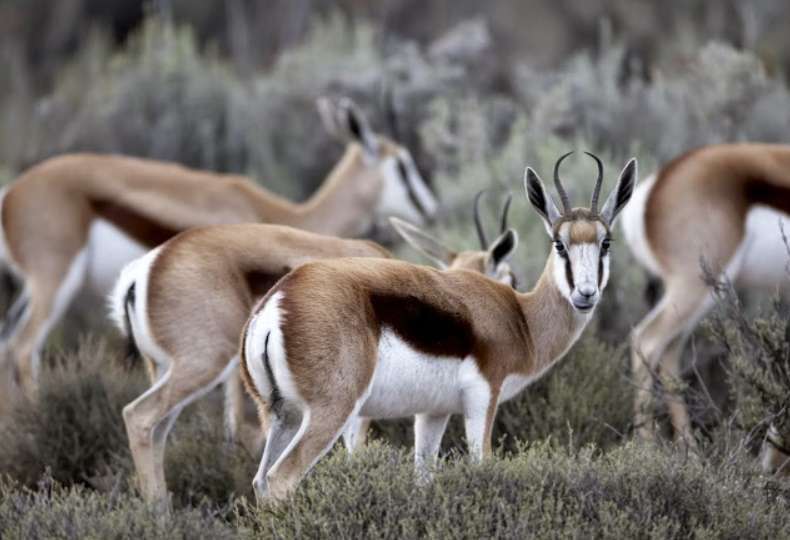 Aquila Private Game Reserve
Aquila Private Game Reserve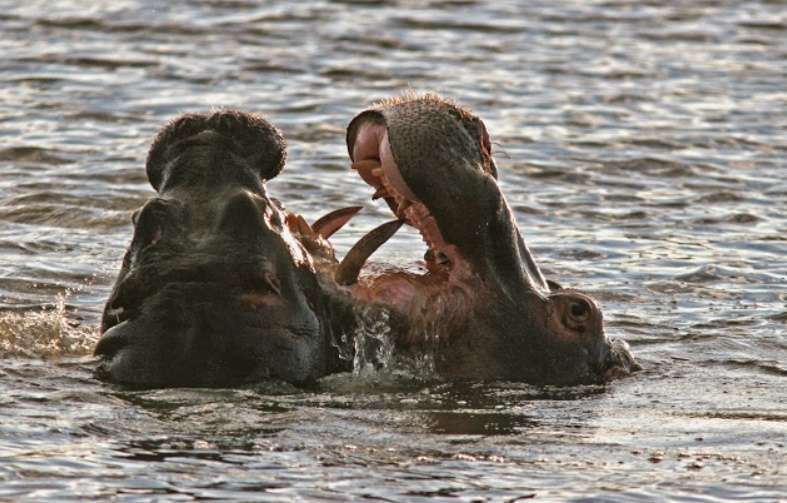 Aquila Private Game Reserve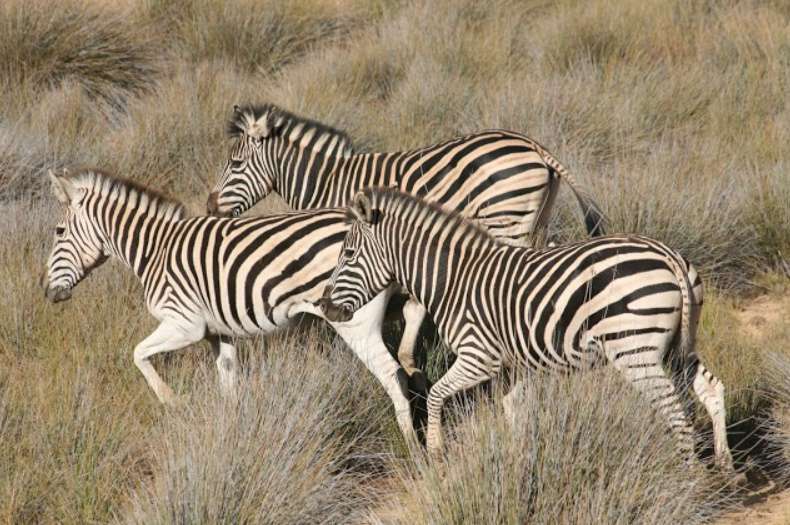 Aquila Private Game Reserve
Aquila Private Game Reserve
Aquila Private Game Reserve
Aquila Private Game Reserve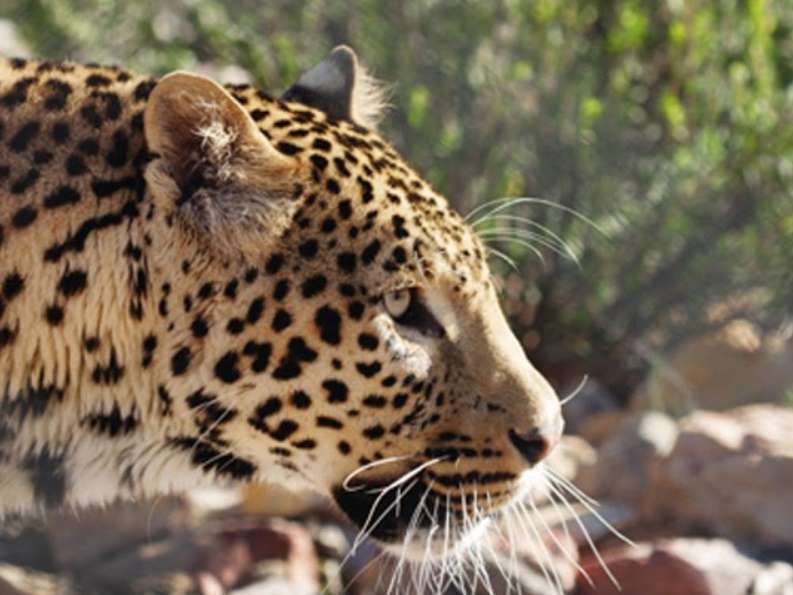 Aquila Private Game Reserve Reviews & Information
Use the drop down below to find out more information about Aquila Private Game Reserve.
The Aquila Private Game Reserve nestles in a Big 5, malaria free game reserve which is from Cape Town a two-hour scenic drive. This 4,510-hectare private nature reserve is rich in Khoi-San and Boer War history and is home to three new biomes of vegetation set in the most magnificent Karoo mountains, valleys, rivers and kloofs.
This Reserve is in South Africa's Western Cape Province and has been recognised as one of the major tourist attractions, along with Table Mountain, Kirstenbosch Botanical Gardens, and Robben Island, as it is the closest authentic Big 5 safari experience in Cape Town.
Accommodation
There are three different room types on offer:
Premier Cottages
Luxury Family Cottages
Standard Cottages.
Premier Cottages
The Premier Cottages at the Lodge are on the hillside of the reserve providing privacy and tranquillity. These cottages are in harmony with the rock which is a principle focal point in the large bathrooms and alfresco showers. They are constructed of wood, stone and thatch and feature fans, air conditioners and fireplaces. Each en-suite bathroom is unique, with twin hand basins, bath, and toilet. The Premier Cottages offer a wooden deck with panoramic views across the expanse of the reserve. The luxurious Honeymoon Suite boasts an outdoor Jacuzzi.
Room Types
Cottage 6: Sleep 4 (family unit)
Cottage 7: Sleep 2 (Twin sharing)
Cottage 8: Sleep 2 (King size bed)
Cottage 9: Sleep 2 (King size bed)
Cottage 10: Sleep 2 (Twin sharing)
Luxury Family Cottages:
The Luxury Family Cottages at the lodge provide mini bars, tea, and coffee making facilities and feature indoor fireplaces. These chalets are under thatch and feature exterior stonework using raw materials from the area. The large en-suite bathrooms feature corner baths with outdoor showers.
Room Types
Luxury Family Units 31 & 38 hosts six guests
Luxury Family Units 32 - 37 sleep, four guests
Both the Premier Cottages and the Luxury Family Units have tea and coffee making facilities and a mini bar.
Standard Cottages:
In keeping with the design and flow of the architecture at the reserve, the Standard Cottages do not compromise the experience nor standard. Each has its patio, corner bath, and outdoor rock shower. Cabins have mini bars, fans and feature 'coal' stoves for that extra bit of warmth and cosiness in the colder months.
Room Types
Cabin 11 - 30: Sleep 2 per cottage (Twin sharing)
Dining
This Main Lodge provides the perfect setting for the grand buffet-style meals served. Meals to suit all dietary requirements are available including traditional South African cuisine. The restaurant can seat 180 diners in comfort, and large log fireplaces set a romantic mood. The restaurant opens up to a sunken boma area - a unique design feature to Aquila.
Cigar Bar
Originally the homestead, this building has been redesigned into an elegant, yet intimate colonial style Cigar Bar. It provides one with the opportunity of enjoying an after dinner night cap in front of the roaring log fire while sampling the quality cigars on offer.
Pool Bar
Located adjacent to the swimming pool and restaurant, the African design Pool Bar at the Lodge features a restaurant which can seat approximately 20 guests while enjoying the convenience of the pool area. The Pool Bar is only operational during the summer months.
Public Lounges
There are two open bars; the one in the restaurant, and the other one adjoins the Cigar Bar. Both feature large leather sofas in which to relax, read a book or catch up with friends. The restaurant lounge has an open fireplace, and the Cigar Bar room offers DSTV facilities.
Library
This wood panelled 'study' style room with its large fireplace offers many valuable reference books as well as novels for the guests' enjoyment.
Curio Shop
The boutique style curio shop is situated by the reception and offers various African souvenirs for sale, as well as locally manufactured items and Aquila branded apparel. For the guests' convenience, items such as camera spools and batteries.
Swimming Pool
Manicured lawn surrounds the salt water pool with comfortable sun lounges and waiter service.
Conferences:
Conference Boma
Under thatch, the Conference Boma is an addition to the big Conference Center and can seat up to 40 guests. It is ideally positioned to use in conjunction with any conference/team building, etc.
Restaurant Boma
Outdoor sunken boma - situated adjacent to the Restaurant and can seat 64 guests.
Activities
Game Drives:
Morning and evening game drives with qualified field rangers in open 4x4 vehicles; the game drives range between two and three hours with sparkling wine, grape juice, water and snacks such as biltong, 'drowners', nuts and dried fruits served at various lookout points. Blankets and raincoats are made available to guests on the 4x4 vehicles. Specially designed ladders are used to assist guests embarking and disembarking the vehicles.
Horseback Safari
Minimum age requirement is 15 years old.
There is a maximum of 9 people per safari, guided by one of the rangers.
Duration: 2 hours
Quad Bike Safari
Minimum age requirement is 17 years old.
There is a maximum of 10 people per safari guided by two Rangers - 1 guest per vehicle.
Duration: 2 hours
Wildlife
The Reserve is home to Africa's Big 5: elephant, lion, buffalo, rhino and the rare leopard. Giraffes and hippos can also be seen here. It is also is home to lions which have been saved from the 'canned hunting' trade. They are Barbary Lions, a close relative of the extinct Cape Mountain Lion. The reserve is also proud to have the first rhino to be born in the Western Cape in 200 years.
Other game on the reserve such as Black Wildebeest, Burchell's Zebra, Springbok, Gemsbok, Steenbok, Caracal (Lynx), Blesbok; Bat Eared Fox, Ostrich, Klipspringer, Duiker, Greyback, Baboon, Black Backed Jackal, Eland and Red Hartebeest.
Birdlife:
The malaria free reserve and its natural wetland is home to 172 species of birds and is also home to several breeding pairs of the rare and endangered black eagle.
Karoo Chat, rufous-eared warbler, fairy flycatcher and yellow-bellied remotely can be found on the reserve. Lark-like Bunting and black-headed canary move in after the rainy season. In the summer months, the booted eagle is a regular visitor and the rainy season attracts flamingos to the reserve.
Our opinion
This Game Reserve is a great one-night getaway for business people travelling to South Africa who would like an opportunity to see what Africa is famous for - its wildlife. Although the reserve has the Big Five, there is only one or two of each species, and the cats are not free-roaming. Aquila in no way replaces a safari holiday but is ideal for those people who want something close to Cape Town and only have a day or two to spare. The accommodation is comfortable and the food rustic and delicious.
Below detailed information about the Aquila Private Game Reserve is available.
For any queries regarding this hotel, you are welcome to contact us.
Available Rooms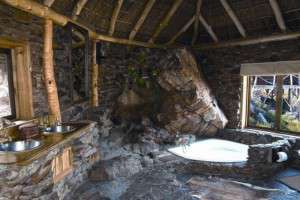 These units are semi detached with attention paid to privacy. All Chalets have tea and coffee making facilities, a mini bar and the best quality percale linen is used throughout. Each of the cottage types at Aquila are slightly different in décor and design, yet as is with nature, the colours, form and flow create a natural space in which to relax. Thatch, slate and natural rock elements are featured throughout, especially in the bathrooms.
Brown's, beige and taupes are highlighted by a beautiful percale white linen and decadent duvets offer guests a sanctuary in which to relax and unwind amidst a natural setting that enhances the environment outside.
Rooms open up to a private terrace so guests can experience a real African sunset while enjoying their favourite sundowner from the mini-bar. During the winter months, one can curl up by the log fire and reminisce of yet another beautiful day on this reserve. The cottages, as with all the buildings on this eco-friendly reserve, have been architecturally designed and styled to complement nature.

These units are semi detached with attention paid to privacy. They are under thatch and feature exterior stonework using raw material from the area. They all have fans and feature a "coal" stove. The large en suite bathrooms feature corner baths with outdoor showers.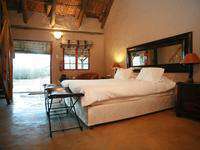 Family Luxury Cottage 4 Sleeper
# Rooms:

5
Cottage features:
Privately situated
Fans
Air conditioners
Fireplaces.
En suite bathrooms with twin hand basins, bath and toilet
Own patio with stunning views
Tea and coffee making facilities
Mini bar
Best quality percale linen
Room configuration:
Chalet 6: Sleep 4 (family unit)
Chalet 7: Sleep 2 (Twin sharing)
Chalet 8: Sleeps 2 (Queen size bed)
Chalet 9: Sleep 2 (Queen size bed)
Chalet 10: Sleep 2 (Twin sharing)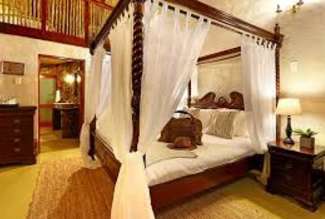 Family Luxury Cottage 8 Sleeper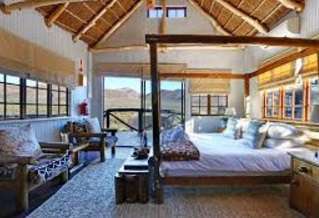 Luxury Premier Cottages King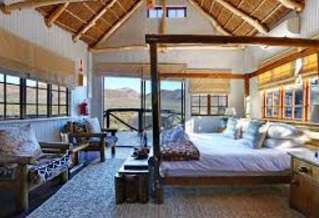 Luxury Premier Cottages King and Twin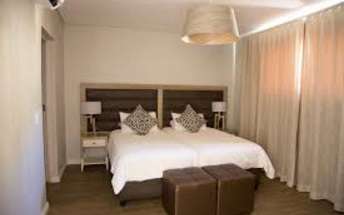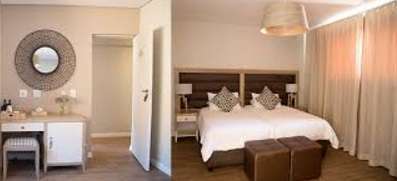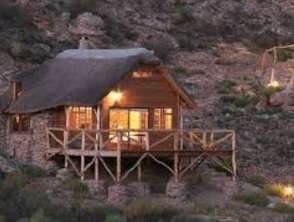 Aquila Private Game Reserve Specials
There are currently no specials for the Aquila Private Game Reserve.
Please check again soon.
Guest Reviews
Your review has been submitted
Thank you for submitting your review. Our team will check your review and be in touch should we have any questions.
An error was found. Please correct and submit again.
Share your personal review with us of your stay at this property.
---
GPS Co-Ordinates
Latitude: -33.352468
Longitude: 19.936618
Directions
1. Take the N1 from Cape Town for approximately 131km.
2. The road will take you past Paarl, through the Huguenot tunnel, past Worcester, De Doorns and the Hex River Valley.
3. Approximately 31 km after De Doorns and just past the road sign indicating 11km to Touws River
4. Take the R46 turnoff to Ceres.
5. Take the turnoff to the left. Follow the road for approximately 3km.
6.You will find the Reserve's main entrance on your left-hand side.
On site parking facilities are provided for guests.
Convert multiple currencies