Thonga Beach Lodge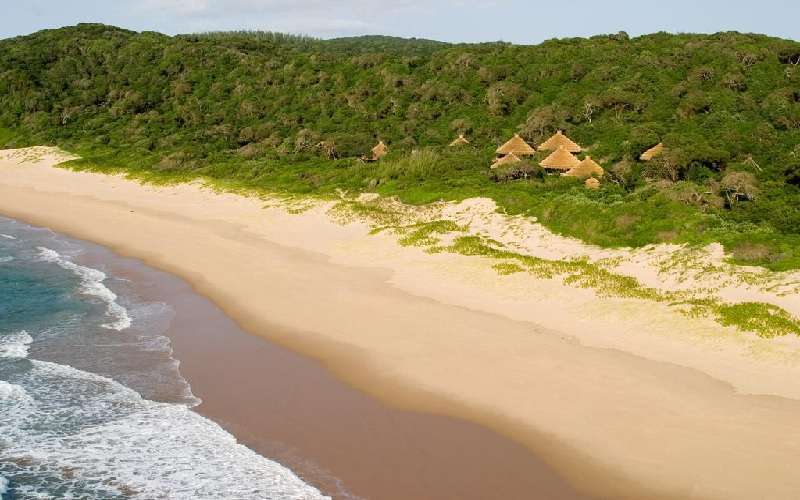 Thonga Beach Lodge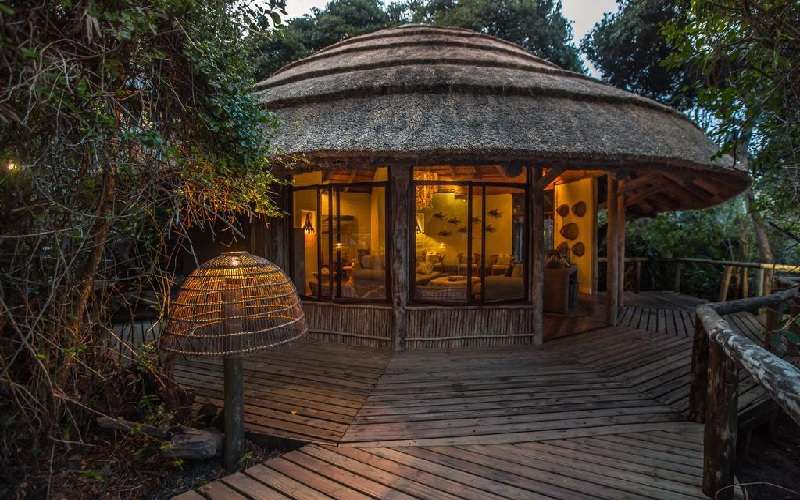 Thonga Beach Lodge
Thonga Beach Lodge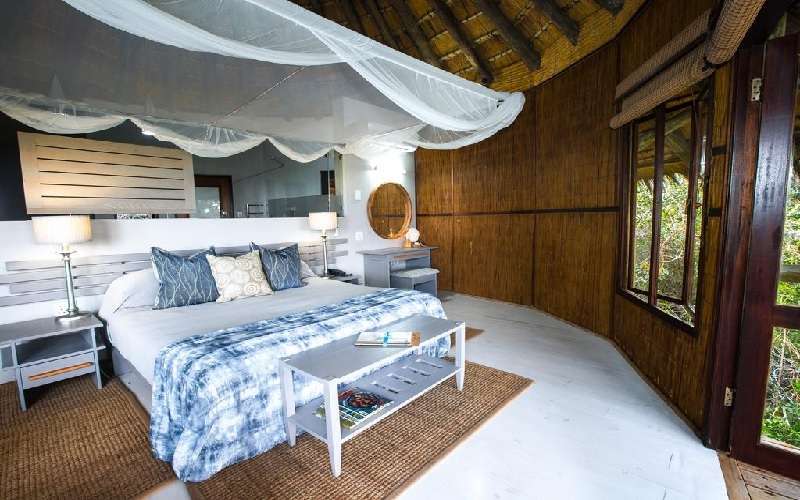 Thonga Beach Lodge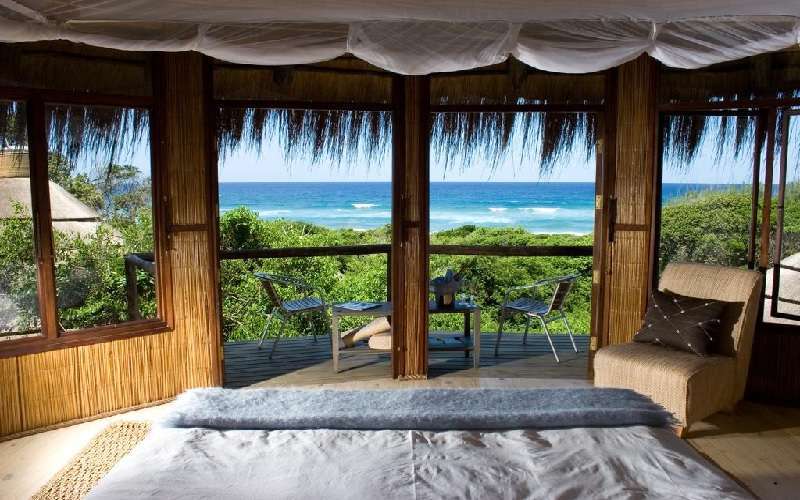 Thonga Beach Lodge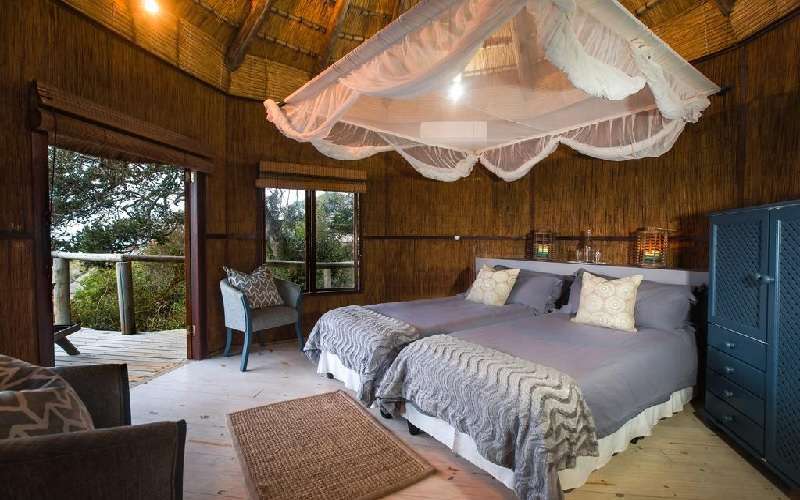 Thonga Beach Lodge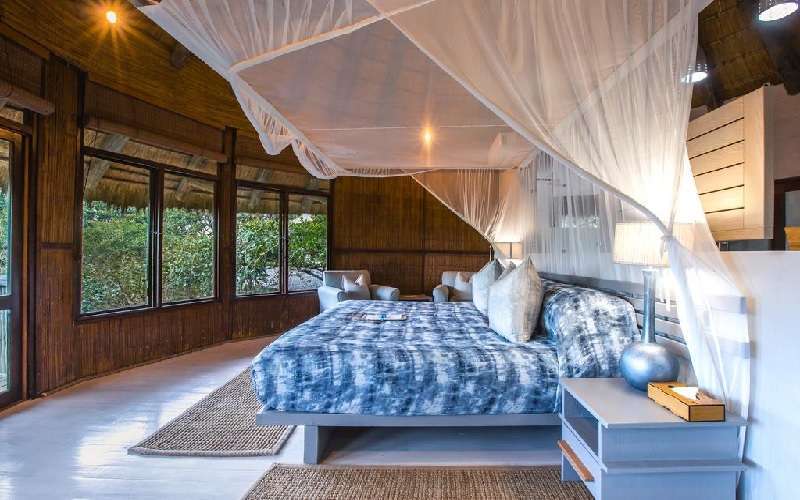 Thonga Beach Lodge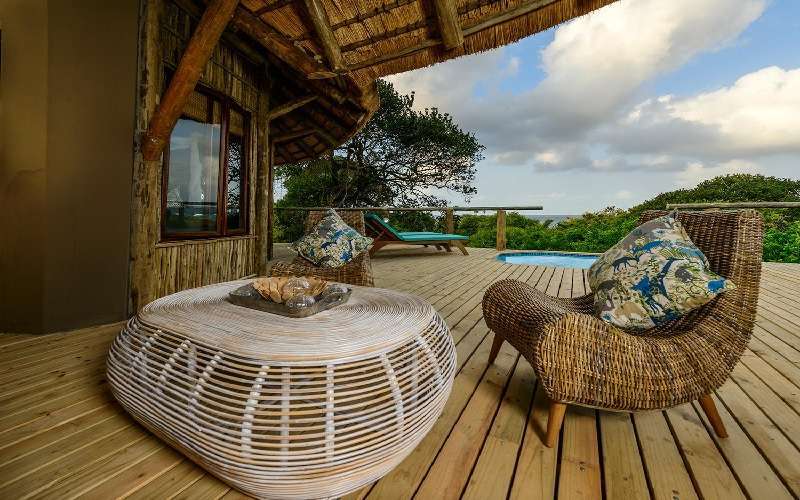 Thonga Beach Lodge
Thonga Beach Lodge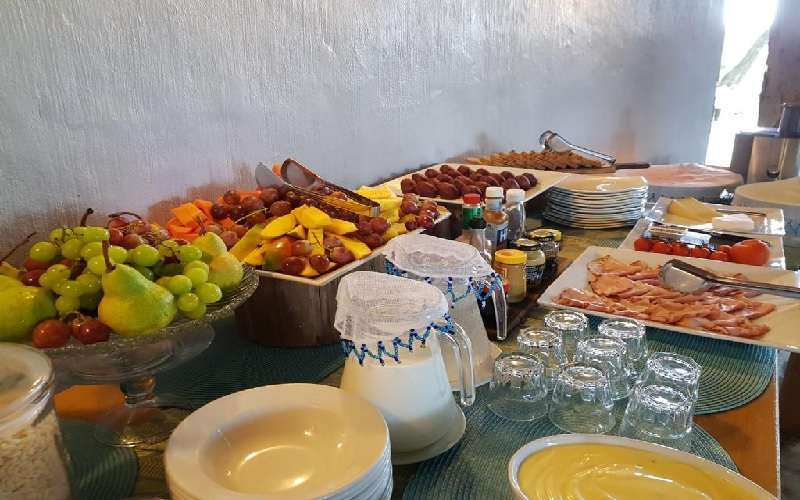 Thonga Beach Lodge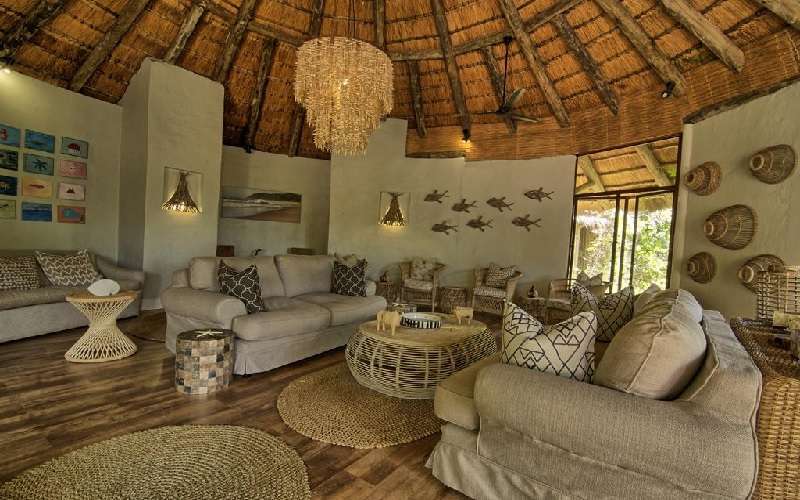 Thonga Beach Lodge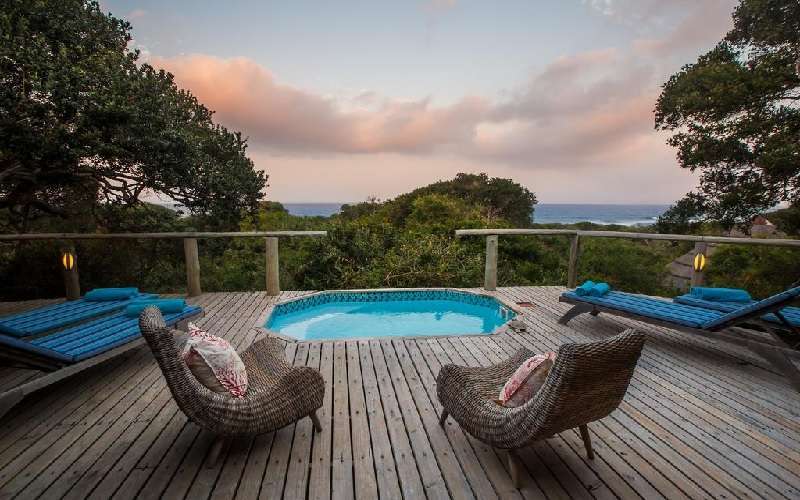 Thonga Beach Lodge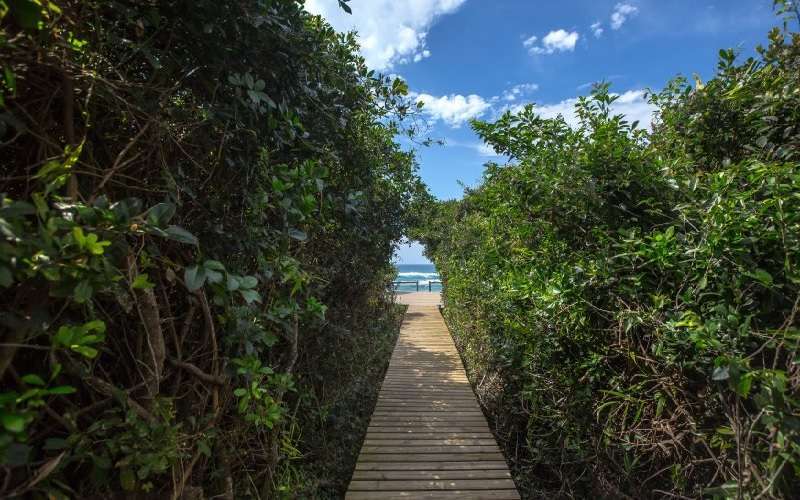 Thonga Beach Lodge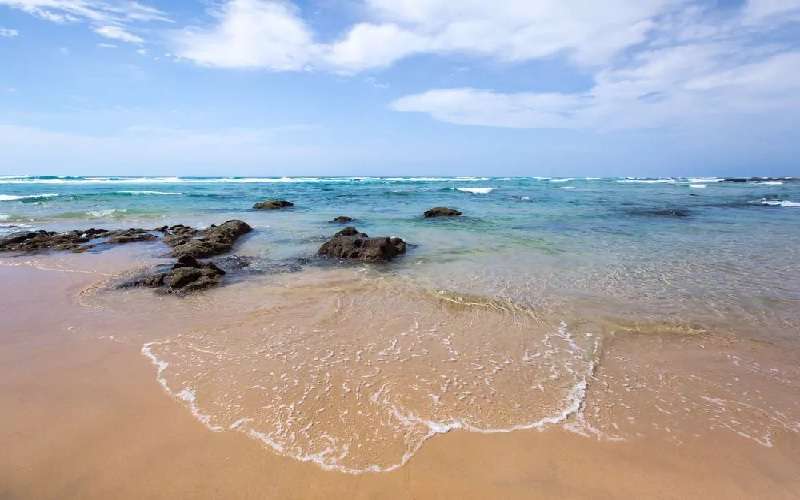 Thonga Beach Lodge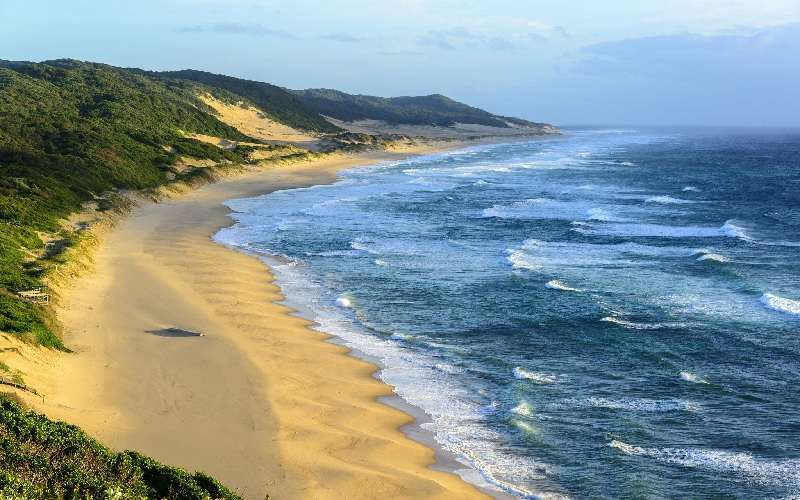 Thonga Beach Lodge Reviews & Information
Use the drop down below to find out more information about Thonga Beach Lodge.
The Thonga Beach Lodge unique lodge lies on the magnificent shore of St Lucia in South Africa's KwaZulu-Natal province. The 24 bedded inn offers an ideal location from where to explore the beautiful wilderness beaches. Mabibi has grasslands, coastal forests, shimmering lakes, bush as well as sandy beaches making for a magical outdoor paradise.
The bright and warm ocean on this coastline of South Africa offers travellers one of the best off-shore scuba diving locations. The lodge is only metres from the beach and a 25-minute car drive from Southern Africa's largest freshwater lake, namely Lake Sibaya. This lake forms part of the iSimangaliso Wetland Park, which is recognised as a World Heritage Site. The Lodge is above a secluded bay from where breathtaking views of the beach below can be admired. The luxurious thatched suites offer seclusion and space in the heart of nature. It is known for its exclusive accommodation, delicious meals as well as its fantastic scuba diving opportunities.
Facilities
Guests are welcome to relax in the comfortable lounge which features a cosy fireplace. From here, beautiful views over the beach and the magnificent forest surrounding the Beach Lodge can be admired. This is the ideal location from where to enjoy a refreshing sundowner or watch the sunrise over a steaming coffee. The outdoor swimming pool invites for a gentle swim while cocktails are available at the Ocean bar counter. Guests who require a little pampering can indulge in the wellness centre where they can revitalise their mind and body by selecting relaxing health and beauty spa treatments.
Facilities:
Lounge with fireplace
Dining area and bar
Outdoor swimming pool
Rejuvenation Center.
Activities
Snorkelling
Scuba diving
Open Ocean Experience
Lake Sibaya: sundowners, guided kayak tour
Bird watching
Guided walks
Turtle tracking
Fishing
Tsonga Cultural Experience.
Lake Sibaya at Mabibi in the iSimangaliso Wetland Park, South Africa
The lake covers 110km of beautiful coastline, and South Africa's largest freshwater lake lies within the iSimangaliso, which enjoys global protection status. The distinct plants of this region are home to a large variety of aquatic life, birds and mammals. The second highest community of crocodiles and hippos in Natal can be found in the lake. Here are six animal species which can be encountered here, namely the white-tailed mongoose, water mongoose, hippos, reedbuck, vlei atoms and the African marsh rat. Twenty frog species being tropical, the common fish species located here are Grass & Reed Frogs as well as toads. The African Python, the Forest Cobra as well as the Nile Crocodile also live here.
Travel distances by car
Johannesburg to Lodge: 8 hrs (650km)
Richards Bay to Lodge: 3.5 hrs (205km)
Durban International Airport to Lodge: 5 hrs (333km)
Access and Arrival & Parking
Guests travelling in their car will be transferred to the actual lodge in an individually arranged Lodge vehicle which will take around an hours travel time. Guests who have not travelled in a 4x4 vehicle will park their cars at the Coastal Cashew Factory when is where the Lodge transfers will be arranged. The parking is secured, and the entrance is guarded and please note that there are two transfers per day: 12 pm and 3 pm.& These transfers have to be pre-booked when confirming your stay. Four-wheel drive vehicles can proceed straight to the lodge following the "Coastal Forest Reserve" and "Thonga Beach Lodge" signs.
Critical Notes
The Lodge is not accessible by the 2-wheel drive; transfer from the parking area has to be booked.
There are two transfers per day: 12h00 and 15h00 from the parking to the lodge; the transfer takes 1 hour.
The charge for the transfer is R190.00 per person return (subject to change).
Please note an extra charge is applicable per person per transfer for all late/early arrivals and departures.
If guests are running late / early, it is of the utmost importance to contact the lodge and notify them of the change.
Once guests turn off the tar road, it is a poor condition sand road so guests must ensure they do not travel after 16h00.
Please phone the lodge as you leave Jozini (from the north) or Hluhluwe (from the south) so that the hotel is aware of your location in time to make any necessary changes to the collection times if running late.
Check-in time is after 12h00 and check out time is 10h00.
Only use the Sibaya Lake road if you have a 4 x 4 and are familiar with the area.
The check out time is at 10h00 on the date of departure. Guests who require transfers to the parking point will depart the lodge at 10h30 am.
Below detailed information about the Thonga Beach Lodge is available.
For any queries regarding this hotel, you are welcome to contact us.
Available Rooms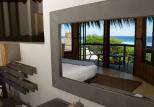 Family Forest Room
# Rooms:

7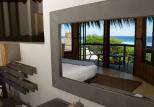 Twin Forest Room
# Rooms:

7
The Thonga Beach Lodge in KwaZulu-Natal features a total of twelve suites in chic Robinson Crusoe style. The thatched suites, which feature en-suite bathrooms, were built in the natural coastal dune forest to ensure only minimum impact on the environment while, at the same time, providing comfort in the rooms.
Located in the dune forest the seven twin rooms with Forest Views measuring 50 square meters offer a double vanity, indoor shower, stone bath, separate toilet, while a bar fridge, a ceiling fan, a mosquito net, a private balcony and air conditioning is also available.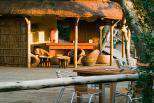 Ocean View Room
# Rooms:

5
The Thonga Beach Lodge also features rooms from where magnificent views over the ocean can be enjoyed. There are 2 x double rooms and 3 x twin rooms available in this room category.
The Ocean View Rooms at Thonga feature an indoor shower and stone bath, a double vanity, a separate toilet while a bar fridge, ceiling fan, mosquito net and a private balcony is also available. Air conditioning is available in all room types at the Thonga Beach Lodge.
It is to be noted that the Thonga Beach Lodge is an eco-friendly lodge situated in a World Heritage site in South Africa and was constructed in a very sensitive Milkwood Forest. The lodge is not allowed to cut down any trees to preserve the natural vegetation in this environment. Therefore, over the years, the forest has expanded and some sea view suites at Thonga do not provide a full 180-degree ocean view.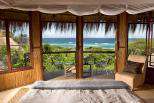 Deluxe Ocean View Family Room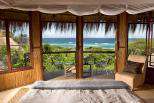 The Deluxe Ocean View Suite are more spacious then the other suites and offer spectacular views over the sea. Features in this suite include a stone bath, an indoor shower, a double vanity and a separate toilet. Air conditioning, a bar fridge, ceiling fan, mosquito net and a private balcony are also provided.
Thonga Beach Lodge Specials
The specials listed below will automatically be offered to you when proceeding through the booking process.
Explore one of Africa's surviving wilderness beaches with endless stretches of sand to walk, warm Indian ocean waters with exceptional SCUBA & snorkelling at the Thonga Beach Lodge. Enjoy lazy days at the pool side, exceptional cuisine & indulgent pampering in the Sea Spa.
When staying for 4 nights for travel during May - June 2018 and September 2018 and May - June 2019 and September 2019, you will only pay for 3 nights. Receive one night for free!
Included in the rate:
accommodation, meals, teas & coffees, use of snorkelling equipment, guided walks, kayaking and sundowners at Lake Sibaya, cultural tours to Mabibi Community. Each guest is entitled to 1 of the following on a sundowner excursion at Lake Sibaya, glass of wine, local beer, cider or soft drink
Excluded from the rate:
Items of a personal nature
Excludes park fees, 4x4 transfers, SCUBA diving, SPA treatements, Open Ocean Experience, drinks, gratuities and items of a personal nature.

Terms and Conditions:
Valid for 1 May - 30 June 2018 and September 2018 and 1 May - 30 June 2019 and September 2019
Only valid for a minimum 4 night stay
Subject to availability
BOOK NOW
Guest Reviews
Your review has been submitted
Thank you for submitting your review. Our team will check your review and be in touch should we have any questions.
An error was found. Please correct and submit again.
Share your personal review with us of your stay at this property.
---
GPS Co-Ordinates
Latitude: -27.330093
Longitude: 32.749865
Directions
Directions from Johannesburg to the Thonga Beach Lodge:

Head to Piet Retief and Pongola then proceed to the N2 south towards Mkuze.
Approximately 45km from Pongola and 10km before Mkuze turn left towards Jozini.
On leaving Jozini to take a left turn towards the Coastal Forest Reserve and KwaNgwanase (signposted), ensuring that you are proceeding over the Pongola dam wall.
After 45km at a T-junction turn right towards KwaNgwanase.
Continue for another 47 km and at the circle turn right towards Coastal Forest Reserve.
After 15km turn left onto a dirt road marked as Coastal Forest Reserve.

Directions from Durban to Thonga Beach Lodge (5 hours drive):

Proceed to the N2 North to Hluhluwe.
Turn off the N2 4kms towards Hluhluwe, continuing through the town until you reach the last traffic circle (there will be 4 in total).
Turn left towards Mbazwana/Sodwana Bay and proceeded for 0.7 km and turn right again towards Sodwana Bay/Mbazwana.
Shortly after turning right you will cross over a railway line.
Continue for 87 km bypassing Mbazwana on your right. Proceed straight through the circles following the signs to Coastal Forest Reserve.
Continue for 33 km after Mbazwana (passing the Mseleni turn-off) turning right onto a dirt road marked as Coastal Forest Reserve.
You will see a significant government sign indicating directions to Mabibi, Rocktail Bay, etc.
It is 4.7km along this road to the Coastal Cashew Factory on your right-hand side, where you will be collected. This is sign marked with a brown and white sign.

At the Coastal Cashew Factory:

When reaching the Coastal Cashew Factory, two-wheel drive vehicles park here and guests will be transferred to the lodge to the Thonga Beach Lodge which takes about 1 hour. The parking here is secure, and the entrance is guarded.
There are two transfers from the parking to the lodge daily: 12h00 and 15h00.
These transfers have to be pre-booked when making the reservation.
Four-wheel drive vehicles can proceed straight to the Thonga Beach Lodge following the Coastal Forest Reserve and the Thonga Beach Lodge signs.
Star Rating
5 Star
Memberships
Bird Life South Africa - Birder Friendly Establishment
Portfolio Collection - Trusted Places to stay
SATSA (Southern Africa Tourism Services Association)
Convert multiple currencies