Hohenstein Lodge Reviews & Information
Use the drop down below to find out more information about Hohenstein Lodge.
Below detailed information about the Hohenstein Lodge is available.
For any queries regarding this hotel, you are welcome to contact us.
Services
Check in and Check Out Times
Check in: 14:00
Check out: 10:00
General Services
Housekeeping service
Safari drives
Tours & Transfers on Request
Walking safaris
Available Rooms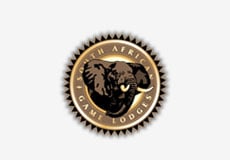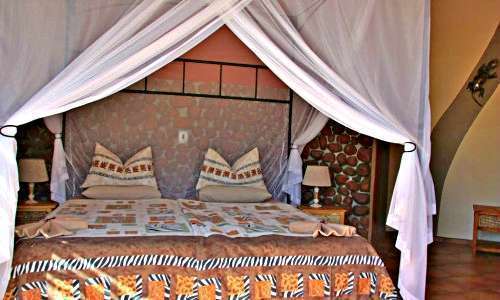 Guests enjoy comfortable en-suite rooms with an African ambience during their stay at the Hohenstein Lodge in Namibia.
GPS Co-Ordinates
Latitude: -21.787276
Longitude: 15.512970
Directions
From North/ Swakopmund
Travelling on the B2 from Swakopmund to Windhoek, you will be able to see the impressive Hohenstein massif after about 65 kilometres. However, it is still approximately an 80km drive further on. You will be going straight towards it, following its direction, until shortly before Usakos. When you are in Usakos, turn left into D1935 which is between the police station and the post-office. You will arrive at the Lodge after 25km travelling on a gravel road.
Coming from the northern direction, you can also take D1935 to the Lodge.
From the gate off D1935, a more comfortable road will take you approximately 2km to the lodge.

For a scenically more attractive alternative, use the following road: about 25km before Usakos, turn into the gravel road D1930 direction 'Uis' passing 'Spitzkoppe'. After 9km, take a right turn into D1927, after another 20km, turn into D1935. After about 8 km, you will reach the Lodge gate.

FROM WINDHOEK VIA KARIBIB
In Usakos, turn right between the post-office and police station, then follow the directions above.
All roads including those to Spitzkoppe are suitable for regular cars. Hohenstein is the lodge closest to Spitzkoppe (straight-line distance approx. 30 km).

Distance from Windhoek: 240 km
Distance from Swakopmund: 160 km
Distance from Usakos: 25 km
Distance from Spitzkoppe: 60 km
On site parking facilities are provided for guests.