Le Mirage Desert Lodge & Spa Reviews & Information
Use the drop down below to find out more information about Le Mirage Desert Lodge & Spa.
Below detailed information about the Le Mirage Desert Lodge & Spa is available.
For any queries regarding this hotel, you are welcome to contact us.
Restaurants
Dining at Le Mirage Desert Lodge
Le Mirage features a spacious restaurant sheltering guests against the harsh desert climate. A lounge and pool bar are also on offer at the lodge.
Spa
Spa Facilities
The Mystique Spa specialises in massages, pedicures, manicures, aroma massages and de-stress treatments.
Activities, Sports & Leisure
Excursions
The lodge offers quad bike tours; nature drives on the private domain and to Sossusvlei, scenic flights and hot air ballooning.
Spa treatments
The Mystique Spa at Le Mirage Desert Lodge offers a variety of massages, nail treatments and de-stress treatments for guests to enjoy.
Services
Check in and Check Out Times
Check in: 14:00
Check out: 10:00
General Services
Airport transfers
Housekeeping service
Tours & Transfers on Request
Available Rooms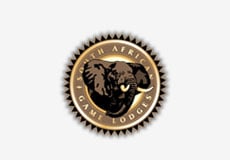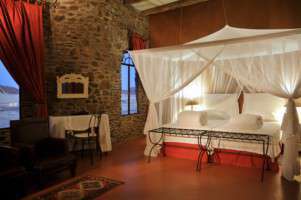 Camelthorn Room
# Rooms:

25
Guests staying at Le Mirage Desert Lodge & Spa are accommodated in 25 luxury rooms with en-suite facilities, air-conditioning, safe, mini-bar and coffee & tea facilities.
GPS Co-Ordinates
Latitude: -24.682839
Longitude: 15.814991
Directions
Driving directions to Le Mirage Desert Lodge & Spa from Windhoek Airport, Namibia:

1. Follow Mandume Ndemufayo Avenue/Rehobother Rd
2. Sharp left onto C26. Go through 1 roundabout
3. Turn left onto D1265
4. Continue onto B1/D1261
5. Turn right onto B1/D1275
6. Turn left onto B1/C14
7. Turn right onto B1/C19
8. Turn right onto B1/D831. Continue to follow D831

Le Mirage Desert Lodge & Spa
District road C27, Sossusvlei area.
On site parking facilities are provided for guests.
Star Rating
5 Star
Hotel Group(s)