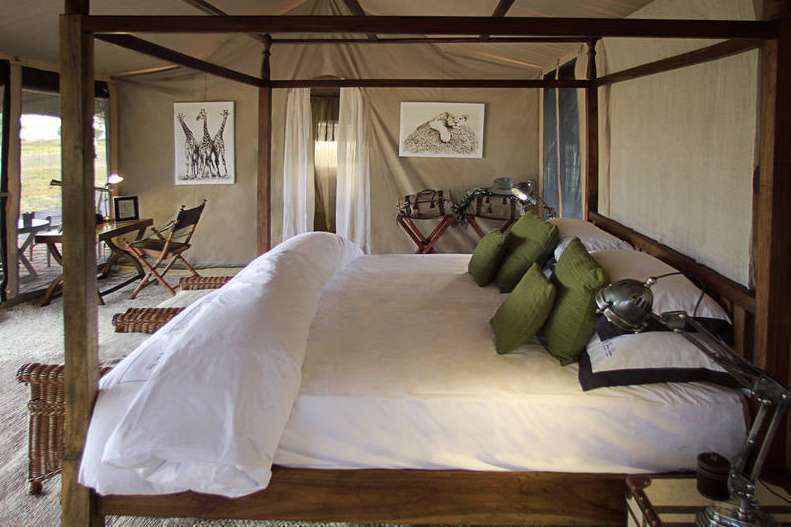 With only a few luxurious vintage tents available at this intimate safari camp, guests are guarantee a very personal and private game experience in the untamed African wilderness. As there are no fences, animals roam freely through the camp and can be observed even from the comport of the suite or from the viewing deck.
Each of the luxury tents features a spacious bedroom. Two of the suites feature king-size beds, two offer twin beds and one family-size tent is available. The en-suite bathroom offers the convenience of a shower and flushing toilet.
Luxury Tent features:
En-suite bathroom
Shower and flushing toilet
Two suites with king-size beds
Two suites with twin beds
One suite for families.
Rocking chair for relaxing and admiring the view
Vanity area with a dressing room.