Mala Mala Game Reserve Reviews & Information
Use the drop down below to find out more information about Mala Mala Game Reserve.
Below detailed information about the Mala Mala Game Reserve is available.
For any queries regarding this hotel, you are welcome to contact us.
Restaurants
Dining at the MalaMala Game Reserve
Dinner is a highlight of the MalaMala experience and is served around a log fire at the MalaMala Camp. Guests are invited to enjoy this traditional African experience under star-punched skies and in a reed boma.

The delectable dinner fare features a smorgasbord of bush cuisine, including venison specialties and outstanding South African wines.

Breakfast and lunch at Rattrays are served in the cool, air-conditioned dining room or on the adjoining deck while the traditional reed boma and its tall, full jackal berry tree make for unmatched outdoor evening dining.

Spa
Spa Facilities
A massage service is available on request at all the camps.
Activities, Sports & Leisure
Safari Drives or Walking Safaris
A day at MalaMala Game Reserve features exciting game viewing opportunities. On arrival at the camps within the reserve, guests are introduced to their ranger who acts as host, guide and educator.

Game drives are in open 4-wheel drive safari vehicles in the 40,000-acre private reserve. The Rangers are in constant radio communication with one another to keep each other informed about the location of wildlife.

The safari vehicles enable the rangers to leave the road and provide guests with close-up game viewing and fantastic photographic opportunities. Night drives, with the aid of powerful spotlights, bring the bush to life at night. For the more energetic, bush walks are available.

Helicopter excursions
Helicopter excursions start at the MalaMala airstrip. You will be flown over a collection of the most scenic areas in South Africa. These include the Blyde River Canyon, Gods Window, The Pinnacle and some of the most breathtaking waterfalls. The Lisbon Falls tumbles down a 92-metre cliff into a large pool while the Berlin Falls has an 80-metre drop. A private high altitude picnic spot is atop a mountain enabling one to experience a closeness to nature.
Facilities
Baby Facility
Babysitters are available in the evenings upon request.
Services
Check in and Check Out Times
Check in: 14:00
Check out: 10:00
General Services
Airport transfers
Babysitting
Concierge services
Housekeeping service
Individual climate controlled room
Internet connection
Kid's entertainment
Safari drives
Wake-up call
Walking safaris
Children Activities
All children are allowed to stay at this Lodge, and it offers a program intended to entertain children while educating them about the bush and wildlife. Children will always be under the supervision of a subject guide.

A Mala Mala backpack is given to each Junior Ranger (between the ages of 4 and 12). Each bag includes an interactive animal checklist, bird and mammal colouring books or a safari guide, lip-ice and water.

Children's activities:

Animal tracking
Survival skills training
Game walks
Cooking activities
Radio communication lessons
Movies
Board games
Social Responsibility
The Mala Mala Game Reserve only employs South African citizens due to the country's high unemployment rates. MalaMala practices a policy of empowerment of the local communities and individuals from the local communities fill various positions such as the front of house manager, housekeeper, workshop director, curio shop manager, environmental manager, laundry, reservations and reception.

The reserve supports the Trust, an initiative that serves to support the communities on the fringe of the wildlife area with self-help schemes.

The reserve is part of the massive Kruger National Park, and the animals move between Mala Mala and the Kruger National Park. The MalaMala Rangers keep very accurate game statistics and game reports which are in scientific papers and research.

All of the development on the reserve is limited to a small area on the western side of the game reserve leaving the eastern sector uninterrupted by human intrusion.


Available Rooms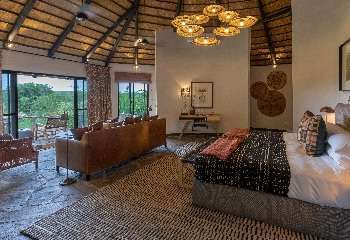 MalaMala Camp: River View Luxury Room
# Rooms:

4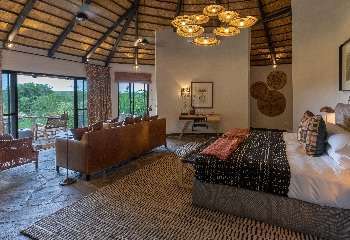 MalaMala Camp: River View Luxury Suite
# Rooms:

7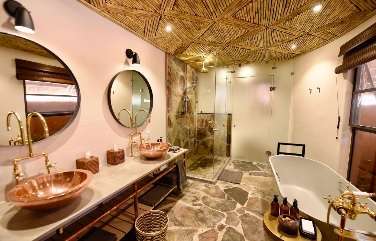 MalaMala Camp: Waterhole Suite
# Rooms:

7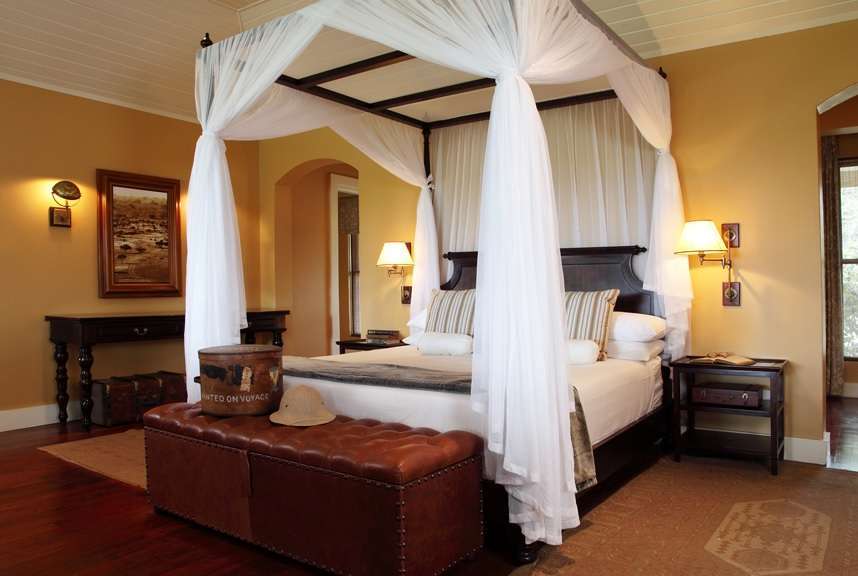 Rattray: Luxury Suite
# Rooms:

8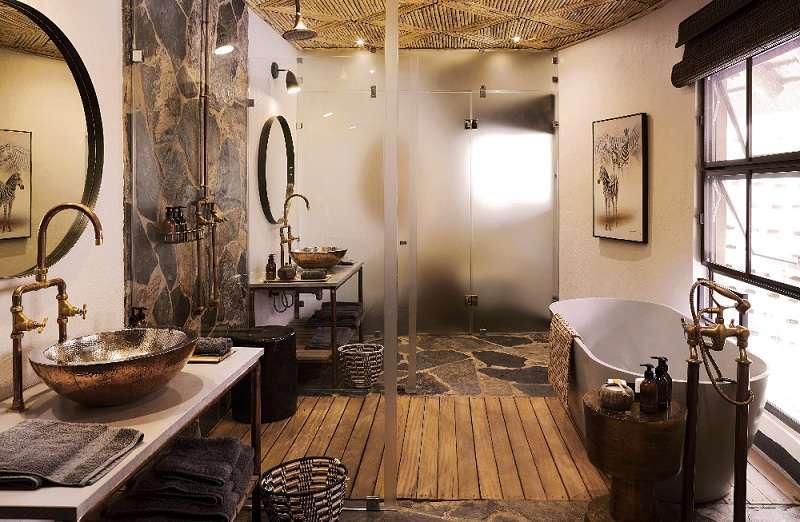 Sable Camp: 2 Bedroom Lion's Den Suite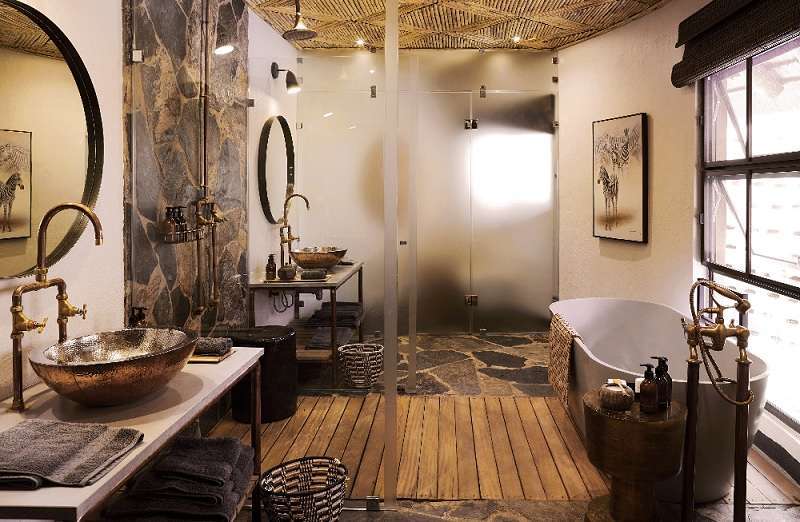 Sable Camp: River View Suites
# Rooms:

4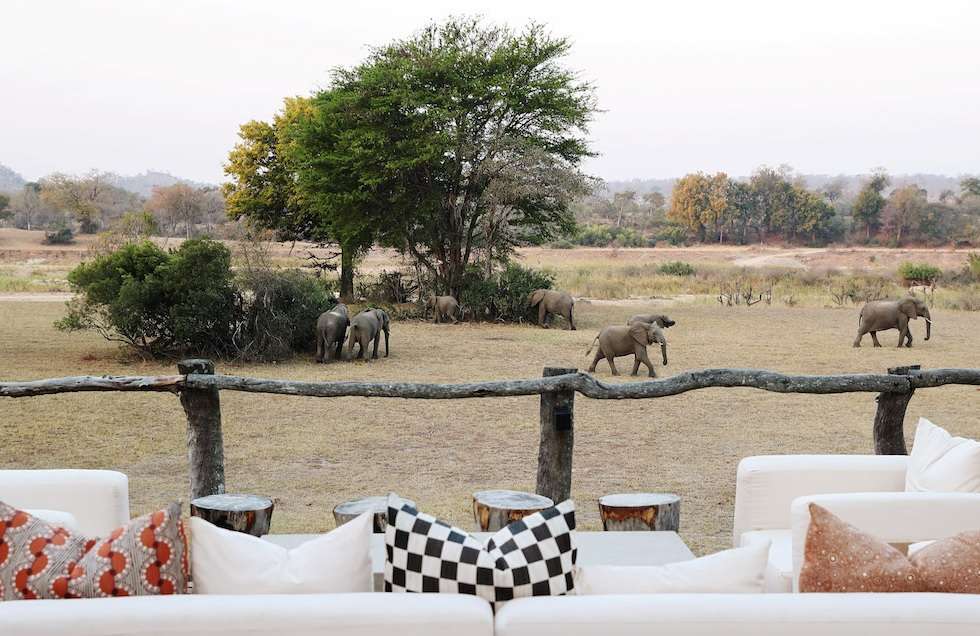 Sable Camp: Waterhole Suite
# Rooms:

1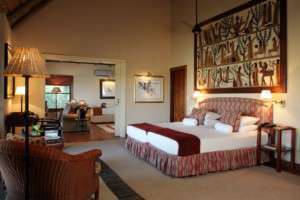 MalaMala Camp: Luxury Room
# Rooms:

8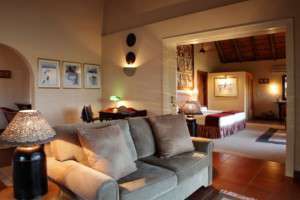 MalaMala Camp: Luxury Suite
# Rooms:

10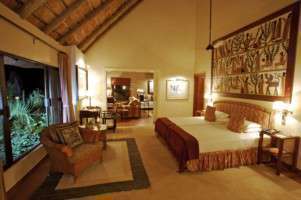 Sable Camp: Luxury Suite
# Rooms:

5
Set in a prime, elevated position overlooking the Sand River and surrounding bush, and at the southern end of MalaMala Main Camp, the Sable Camp is an ideal retreat for the more reclusive traveller preferring privacy and exclusivity. The Sable Camp accommodates 14 guests in 5 luxury suites. Lion's Den Suite is an ample, 2-bedroomed luxury suite with splendid views. Lion's Den Suite accommodates four people.

The fully air-conditioned, superbly-appointed Sable Camp is permeated with a classic, colonial feel yet augmented by modern comforts. The atmospheric library offers free internet connectivity and a satellite television. The intimate safari bar, swimming pool and large wooden deck surrounding the camp provide the platform from which to admire the unadulterated views that make the Sable Camp experience so rich and interactive.

A dedicated team of staff are on hand to ensure that every need of our discerning guest is taken care of while the highly qualified rangers and trackers make possible close-contact wildlife viewing in the various wilderness that is MalaMala Game Reserve. The Sable Camp does not accommodate children under the age of 12 unless the entire camp is reserved exclusively.
GPS Co-Ordinates
Latitude: -24.800716
Longitude: 31.540509
Directions
The magnificent MalaMala Game Reserve is a five and a half hours drive from Johannesburg.

- Motorists from Johannesburg turn left off the N4 at Mbombela and proceed to Hazyview along the R40 via White River.
- At Hazyview turn right along the R536 towards Skukuza (Paul Kruger Gate) for 37.5 km.
- At the MalaMala Game Reserve sign turn left onto a gravel road and followed the MalaMala road signs to the camp for 29km.

There is a vehicle entrance fee into the Sabi Sand Wildtuin, payable on arrival and the gates close at 22h00. We would appreciate it if all car arrivals telephoned the camps from Hazyview to advise of their expected arrival in approximately 90 minutes.

KINDLY NOTE: NO FUEL IS AVAILABLE AT THE CAMPS. PLEASE THEREFORE ENSURE THAT YOU OBTAIN SUFFICIENT FUEL IN HAZYVIEW FOR YOUR RETURN JOURNEY.
On site parking facilities are provided for guests.
Star Rating
5 Star
Awards
MalaMala Main Camp awards:
Travel and Leisure:
Rated 19th Best Hotel (Africa & Middle East)
Rated 49th Best Hotel 2
Rated 77th Best Hotel
Conde Nast Traveler:
World Travel Awards:
South Africa's Leading Safari Lodge
World's Leading Safari and Game Reserve