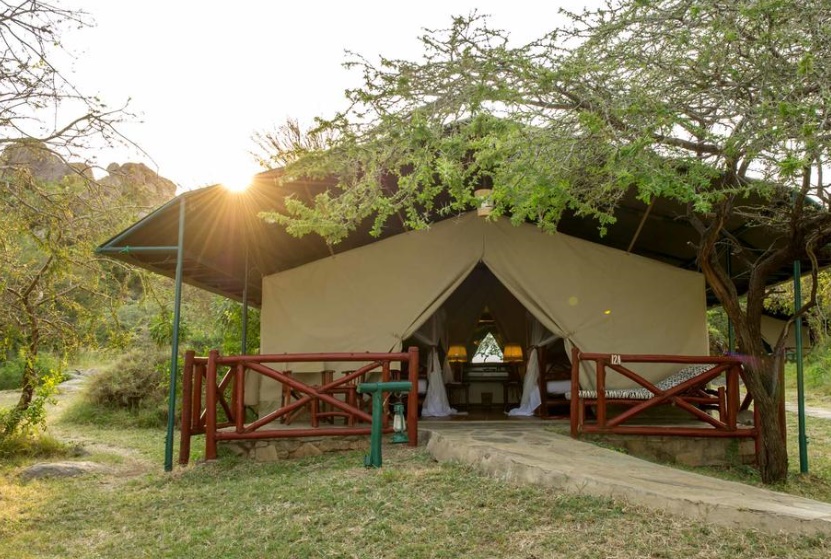 This camp features a total of sixteen Luxury Tents all of which offer en-suite bathrooms. The tents are located apart from each other offering guests exclusivity and privacy. The tents make for a perfect safari destinations surrounded by the untamed African bush.
Luxury tent features:
Free Wi-Fi
Ceiling fans
Mosquito nets
Power outlet for hair dryer
Shaver sockets.