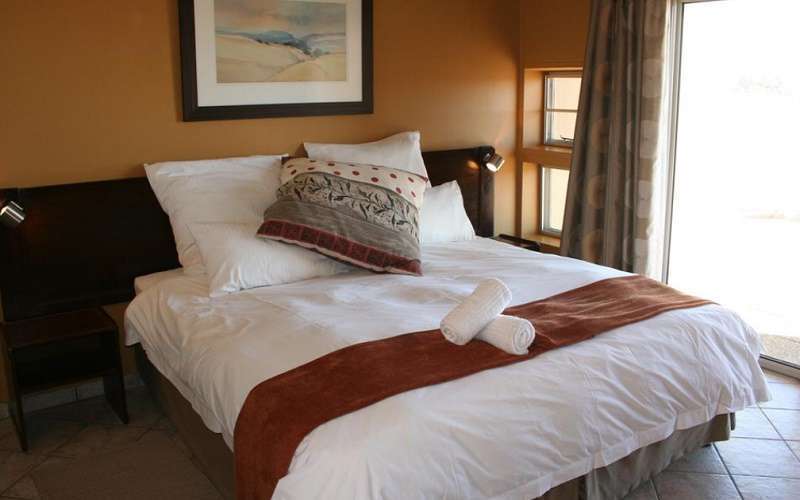 Double / Twin Room
# Rooms:

16
With 16 en-suite rooms, this is the perfect place for the individual traveller or small groups. Appealingly decorated with earth tones, this is a place that shies on the frills to bring you true comfort with world-class mattresses and linen.
As an added benefit, all linen is hypo-allergenic. For those days in the hot Namib heat, all rooms are equipped with air-conditioners and there is the convenience of a fridge.
To top it off, each room has its own private viewing deck, allowing you to gaze upon the moving views of the long stretching desert plains and the majestic granite hills.