Olifants Rest Camp - Kruger National Park Reviews & Information
Use the drop down below to find out more information about Olifants Rest Camp - Kruger National Park.
Below detailed information about the Olifants Rest Camp - Kruger National Park is available.
For any queries regarding this hotel, you are welcome to contact us.
Restaurants
Dining
There is a restaurant at Olifants Rest Camp where guests can enjoy a range of meals while enjoying views of the Olifants River.
Activities, Sports & Leisure
Walking Safaris
Experienced rangers and trackers are available to take guests on thrilling guided game walks through the game-rich Kruger National Park. These take place daily in the early mornings as well as in the afternoons. A maximum of eight participants is shown interesting places while the walk itself is relaxed. The armed guides share their in-depth knowledge of the bush.
Walking Safaris:
 trained field guides with backup rifles
 up to 8 guests
 track rhino, elephant and lion on foo
 learn and observe fascinating facts about the African bush
 no children under 13 years.
Game Drives
Game drives can be booked either for the afternoons, for the night or the early mornings. Children game drives are also on offer for kids between the ages of 6 and 16 years.
Game drive options:
sunset drives
night Drives
morning drives
Bush Breakfast and Bush Braai
A bush breakfast and bush braai (barbecue) are not to be missed when staying in the Kruger National Park. This unique wildlife experience includes the game drive to and from the venue. Guests are advised to please confirm availability when booking.
Olifants Wilderness Trail
The Olifants Wilderness Trail is an unforgettable experience which needs to be pre-booked as an overnight activity.
4 Day Olifants River Back Pack Trail
The famous and extraordinary Olifants River Back Pack Trail starts from the Olifants Rest Camp in the Kruger National Park. This unique walking trail is walked over four days / three nights and covers about 42km. It is recommended to book accommodation at Olifants or Letaba camps before and after completion of the trail.
Hikers leave their cars at the Olifants Camp in a personal parking side demarcated for this purpose. There are no overnight huts on this trail. Participants bring tents and sleep on them.
Mountain Bike Trails at Olifants
Available only at the Olifants Rest Camp, the Mountain Bike Trails allow guests to explore the national park's flora and fauna on the bike. Participants are driven to the start of the trail in the camp's open game viewing vehicle.
A bike trailer carries the bikes. Mountain bikes are available as well as backpacks, water bottles, bicycle helmets (compulsory), snacks and juice. A maximum of six participants per route is allowed. Two armed and qualified field guides lead these trails where you can cycle in an unspoilt bush.
Conferences & Events
Conferences
Olifants Rest Camp in the Kruger National Park has a small conference venue that can seat a maximum of 20 delegates. There is a range of equipment and stationery available for use by delegates.
Services
Check in and Check Out Times
Check in: 14:00
Check out: 10:00
General Services
Airport transfers
Braai & Barbeque
Safari drives
Secure parking
Tours & Transfers on Request
Walking safaris
Children Policy
Children are welcome at Olifants Rest Camp, but those under six may not go on the game drives and only children 12 or over may go on the game walks.
Available Rooms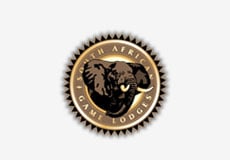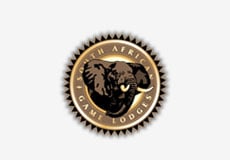 Guest Cottages (Self Catering)
# Rooms:

2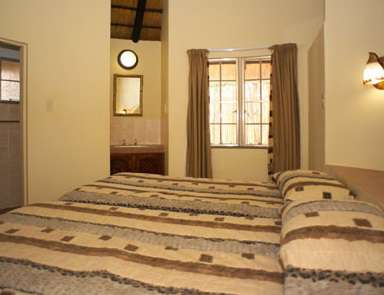 This bungalow type offers views of the river for guests to enjoy. These two-bed bungalows provide air conditioning, a bathroom with a shower and a small kitchenette. The kitchenette contains a hot plate, fridge, sink and utensils.
Bungalow BD2V features:
 Two single beds
 Air conditioning
 Fridge
 Hotplate
 River view
 Sink
 Utensils
 WC and shower.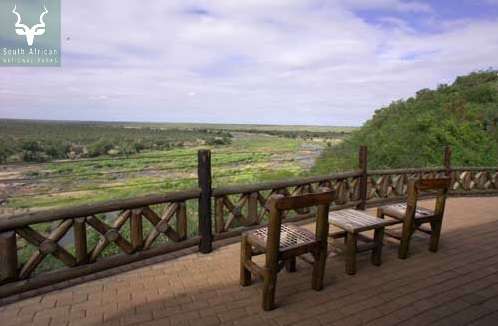 Nshawu Guest House
# Rooms:

1
The Nshawu Guest House has four bedrooms, each with two single beds and the bathroom has both a bath and a shower. There is limited channel DSTV available for guests. This guest house offers a kitchen and is air conditioned.
Nshawu Guest House features:
- 4 bedrooms
- Each bedroom has two single beds
- Maximum eight guests
- Air conditioning
- DSTV (limited channels)
- Kitchen
- Non-smoking
- WC, shower and bath.
GPS Co-Ordinates
Latitude: -24.005547
Longitude: 31.740231
Directions
Access to the Olifants Rest Camp by road:

Take the N1 toll-road to Polokwane (Pietersburg).
40 km before Polokwane turns right onto the R71 and head for Tzaneen.
After Tzaneen, head towards Phalaborwa and the gate.
Allow between 6 to 7 hours for the trip to the gate.
Olifants Rest Camp is 83 km away from the gate.
Allow about 3 hours for the drive to the camp.

Access to the Olifants Rest Camp by air:

The nearest airport is Gateway Airport, which is in Phalaborwa. Gateway Airport is located about 3 km away from the Kruger National Park's Phalaborwa Gate. There are daily scheduled flights between Gateway and OR Tambo International Airport in Johannesburg.

Phalaborwa - Letaba Rd and Letaba - Olifants Rd
Driving directions to Olifants
85,9 km, 1 hour 48 mins

Phalaborwa
1. Head southeast on Combretum St toward Bosvlier St 110 m
2. Turn right onto Selati Rd 350 m
3. Take the 1st right onto Essenhout St 130 m
4. Take the 1st right onto Hardekool St 140 m
5. Turn right onto Hendrik Van Eck St 1,3 km
6. Continue onto R71 1,4 km
7. Continue onto Phalaborwa - Letaba Rd 50,0 km
8. Turn right onto Letaba - Olifants Rd 23,5 km
9. Turn left onto H8 8,9 km
10. H8 turns slightly left and becomes Olifants Camp Rd
Destination will be on the right
150 m
On site parking facilities are provided for guests.
Star Rating
2 Star
Hotel Group(s)
SANParks - Africa's Premier Wildlife Tourism Destinations