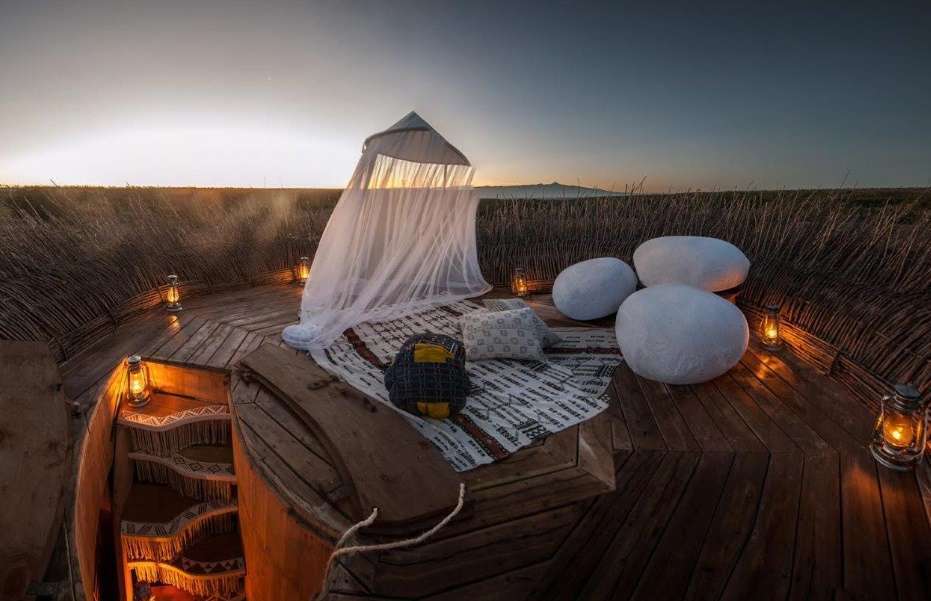 Set next to a river which is home to an abundance of wildlife, the Nay Palad Bird Nest provides travellers with a unique experience of nesting and sleeping like a bird, above the ground, with a 360 degree birds-eye-view of the magnificent surroundings. After a thrilling game drive or walking safari, guests are taken to the Nay Palad Bird Nest just before sunset.
Lit up with lanterns and complemented with champagne and culinary delights guests may prepare for their sleep in the inviting beds (either open-air or within the shelter of the first floor). Enjoy an unforgettable African sunset, savour a picnic-style dinner and fall asleep under the sparkling African sky.
Featuring one fully-equipped bathroom, the Bird Nest can accommodate two guests in comfort. Arrangements for families can be made, with, for example the parents sleeping in the shelter of the first floor, and the children enjoying the adventure of sleeping out on the top deck.