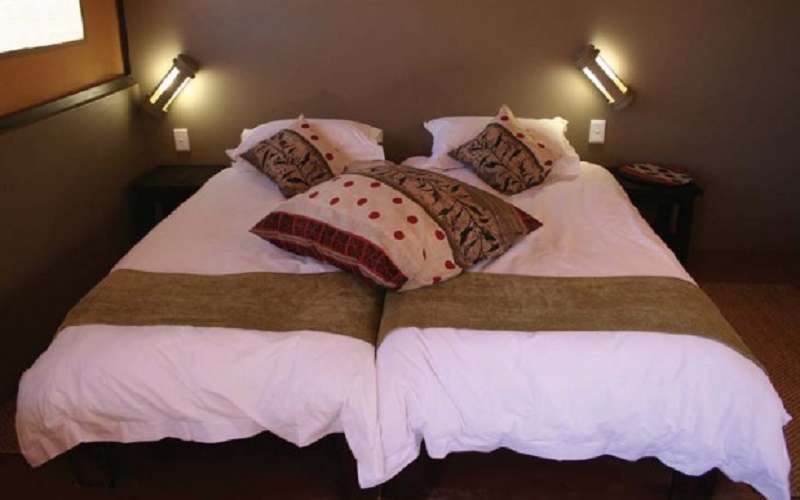 Each of the 15 chalets at the camp has an open view on the mesmerising plains of the savannah.
The bungalows are built on a fixed structure, to offer a spacious interior, there are canvas partitions in each one, and they all have en-suite facilities. With a rustic room on a fixed structure, you can still have that close to nature feeling with the canvas, as if it was a tented camp.
You can keep cool in your room with water cooling systems and air ventilations. Each bungalow has a shaded area in front that you can view the sunset or the sunrise on the wide-spread plains of the desert.