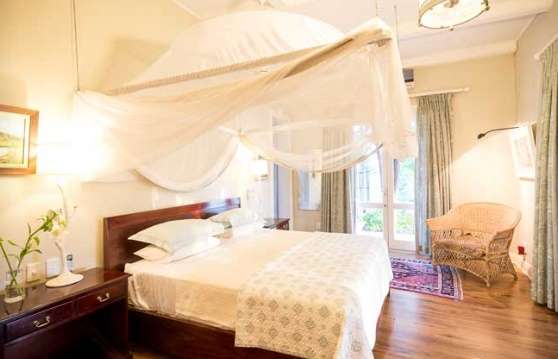 Four well appointed bedrooms are available, one of which is the spacious master bedroom and the other 3 the standard bedrooms. Each of the 3 standard bedrooms surround the camps courtyard and offers a sense of privacy. This bush villa is child-friendly, the standard bedrooms can be changed to suit families travelling together. In total this villa can accommodated ten guests in comfort.
Room features:
High-thread count linen
Highest quality mattresses
Indoor bath and shower (master bedroom)
Outdoor bath in private area (master bedroom)
Adjoining sleep-out room accessible from the patio.