About the South African Tourism Company
Another beautiful day in Africa! The roar of lions echoing across the endless savannah, the sound of crickets under a star studded sky - this is the Africa you will experience.
Feel the thrill and adventure of a close encounter with wild elephant, rhino, lion, buffalo and leopard...Africa's Big Five.
Elegant Game Lodges throughout South Africa complemented by exquisite accommodation and sublime cuisine awaits discovery by the adventurous & discerning traveller.
This land, as warm as its people, as diverse as its natural kingdom, where time began & stood still, hold secrets and mystic that has captured poets, painters, dreamers & explorers.
You may leave Africa...but Africa will never leave you.
An African Safari is a must in everyone's lifetime and to book a safari is not a difficult process, you must just decide to go. There are a lot of Safari lodges to choose from in South Africa ranging from camping in safari tents to ultimate luxury safari lodges, which rival any of the finest accommodation & some of the most prestigious hotels in the world.
Apart from game viewing some of the most incredible animals on earth such as Lion, Elephant, Rhino, Buffalo and Leopard, which are known as Africa's Big Five as well as Africa's rare wildlife such as Cheetah and Wild dog, you will get to live the "on safari" experience.
A Safari will allow you to get close to Africa's wildlife in open vehicles with trained guides and trackers who will not only ensure your safety but who guarantee you will get that picture to remind of just what wild elephants smell like in Africa.
Africa, & South Africa in particular, is blessed with a lot of protected natural habitat such as the famous Kruger National Park which forms part of The Great Limpopo Transfrontier Park, which covers 3 577 144 hectares.
We aim to provide you with a great selection of Lodges in different areas to assist you in making the right decision whether it pertains to malaria, travelling with children, finding the best game viewing or just having the best lodge with the best cuisine. We will make booking your Safari easy and we guarantee follow through service to make sure your dream vacation to Africa becomes a reality and a memorable experience.
Lodges with Special Offers
Makanyane Safari Lodge

Madikwe Game Rese...
View Specials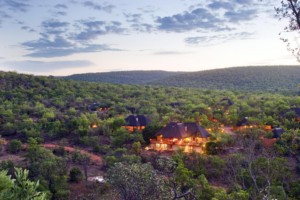 Shibula Lodge and Bush Spa

Welgevonden Game...
View Specials
Nambiti Hills Game Lodge

Nambiti Private G...
View Specials
Hoyo Hoyo Tsonga Lodge

Orpen Gate - Krug...
View Specials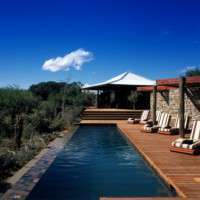 Kwandwe Private Game Reserve

Kwandwe Game Rese...
View Specials
Clifftop Lodge

Welgevonden Game...
View Specials
Featured Items

Blaauwbosch Private Game Reserve

Addo Elephant Park
View Lodge

Sabi Sabi Game Lodge

Sabi Sabi
View Lodge
Featured Destinations

Kruger National Park The Kruger National Park is home to Africa's untamed wildlife which can be observed in their natural habitat on adventurous game drives...
Info | Lodges | Activities | Map

Madikwe Game Reserve The 75 000-hectare Madikwe Game Reserve nestles in the North West Province of South Africa. Before its establishment in 1991, most of t...
Info | Lodges | Activities | Map

Pilanesberg National Park Pilanesberg National Park accommodates virtually every mammal of southern Africa and is also home to the Big Five....
Info | Lodges | Activities | Map
Lodges in Top South African Destinations