Chacma Bush Camp Reviews & Information
Use the drop down below to find out more information about Chacma Bush Camp.
Below detailed information about the Chacma Bush Camp is available.
For any queries regarding this hotel, you are welcome to contact us.
Services
Check in and Check Out Times
Check in: 14:00
Check out: 10:00
General Services
Braai & Barbeque
Cellphone reception
Individual climate controlled room
Safari drives
Walking safaris
Available Rooms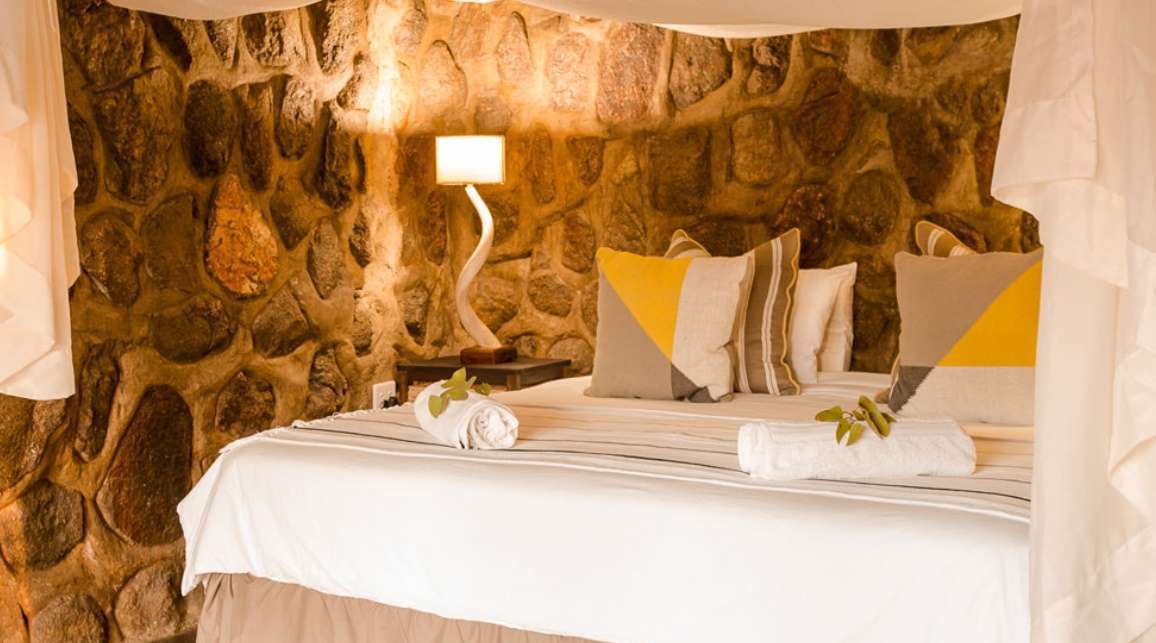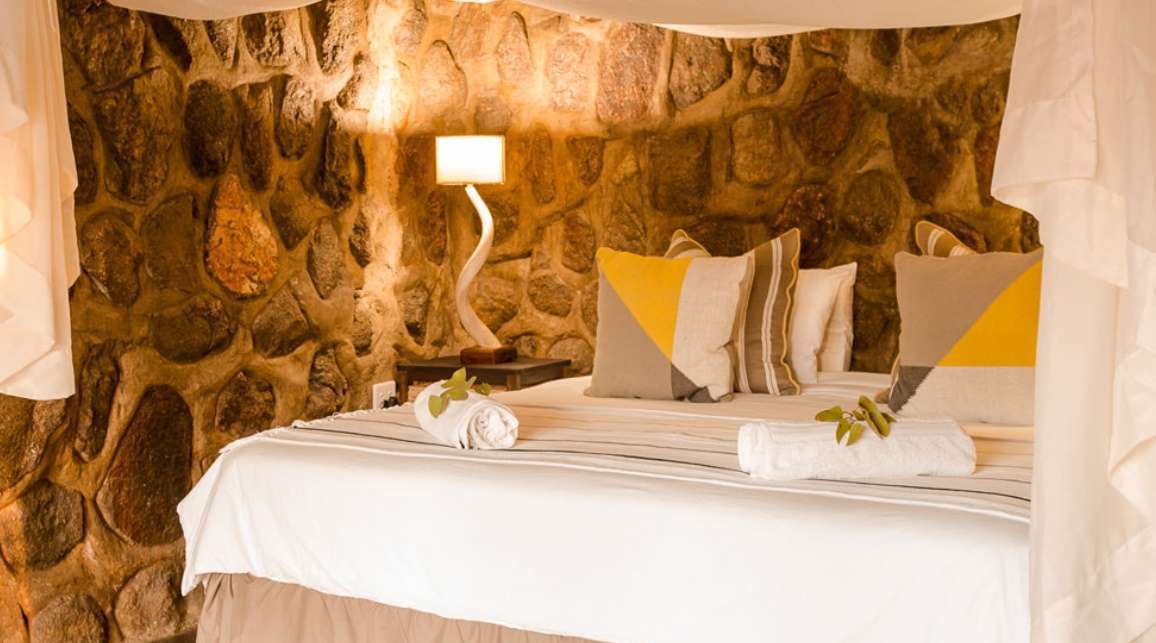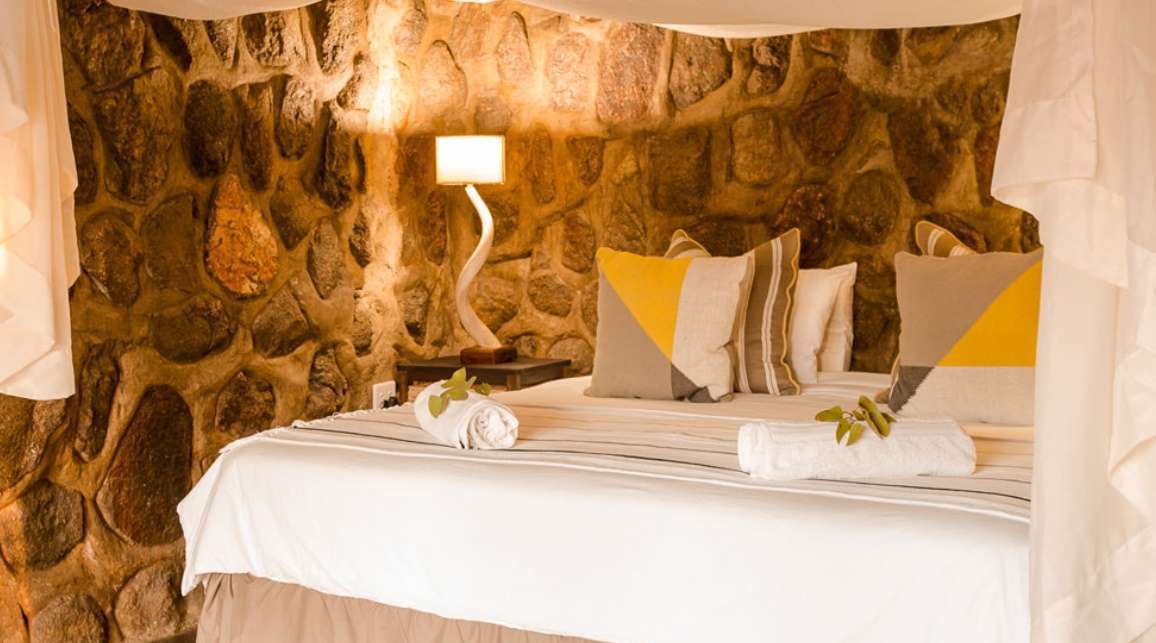 Chacma Bush Camp features three chalets which have been built with a combination of stone and natural boulders. The rooms provide a similar decor as well as amenities, they differ in layout and views. The rooms feature air conditioning, as well as en-suite bathrooms with showers. A total of ten guests can be accommodate at Chacma.
The Klipspringer Chalet accommodates a family of six guests and features an outdoor shower. The Steenberg Chalet can sleep a total of three guests and is located next to the main area with a direct view of the waterhole. The Grysbok Chalet features two separate rooms in which two adults and two kids can be accommodated in comfort.
GPS Co-Ordinates
Latitude: -24.056469
Longitude: 30.981462
Directions
From Polokwane International Airport
Gateway St, Polokwane, 0700
Follow Gateway St to Landdros Mare St/R101 in Polokwane Ext 46 for 4 min (1.8 km)
Head southeast on Gateway St 290 m, Turn left to stay on Gateway St 1.5 km
Follow R71 and R526 to R40, 2 h 23 min (199 km)
Turn left onto Landdros Mare St/R101 for 1.2 km
Use the right 2 lanes to turn right onto Veldspaat St 3.9 km
Turn left onto Munnik Ave 1.0 km
Continue onto R81 110 m Turn right 2.4 km
Turn left onto Grobler St/R71 Continue to follow R71 for 1.3 km
At the roundabout, take the 2nd exit and stay on R71 for 15.0 km
At the roundabout, take the 2nd exit and stay on R71 for 65.4 km
Turn right onto R36/R71 for 4.0 km
Use the left lane to take the R71 ramp to Phalaborwa for 350 m
Turn left onto Wolkberg Dr/R71, Continue to follow R71 for 55.7 km
Continue onto Gravelotte St/R40 Continue to follow R40 1.5 km
Continue onto R526 31.1 km
Turn left onto R40 Destination will be on the right 15.7 km
Chacma Camp R40, Phalaborwa


From O.R Tambo Kempton Park Airport, 1627
4 h 57 min (452 km) via R36
This route has tolls.
Get on N12 in Benoni from Atlas Rd/M43 for 10 min (7.2 km)
Continue on N12. Take N4, R540 and R36 to R40 in Limpopo
4 h 48 min (445 km)
Chacma Camp, R40, Phalaborwa
On site parking facilities are provided for guests.