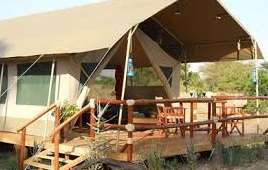 During this tour, travellers stay in standard, mid-range African lodge accommodation which is located in national parks, on the banks of a river, or in other places of interest. The accommodation consists of various different safari style lodges, chalets and tented camps, all of which offer en-suite bathrooms.
Accommodation:
Day 1: Moivaro Coffee Plantation Lodge or similar
Day 2 – 4: Rift Valley Photographic Lodge or similar
Day 5 – 7: Kisura Kenzan Tented Camp or similar
Day 8: Speke Bay Lodge or similar
Day 9 – 10: Mara Eden Safari Camp or similar
Day 11: Eka Hotel or similar
Day 12 – 13: Kibo Safari Camp or similar
Day 14 – 15: Moivaro KIA Lodge.