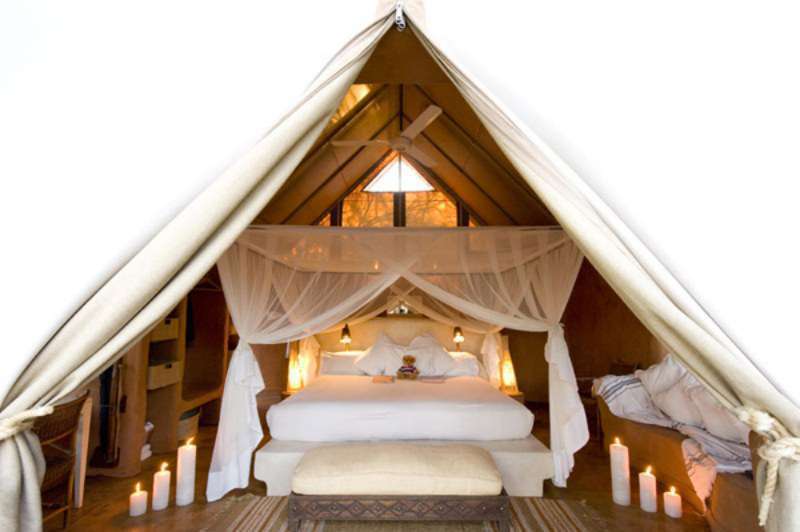 Safari Camp: Tent
# Rooms:

6
The stunningly beautiful Garonga Safari Camp is an exclusive 12-bed camp. Located in the 22,000 hectares greater Makalali Conservancy west of the Kruger National Park, South Africa, the Garonga sanctuary offers an intimate wildlife encounter in a wild and untouched wilderness where guests may relax and unwind.

The luxury tents at the Garonga Safari Camp are overlooking the dry riverbed. Each tent has a wooden deck which is complete with a hammock from where scenic views can be enjoyed. The luxury tents at Garonga are light and airy while providing privacy and space as well as large, draped beds.

Besides the indoor shower, the luxury tents at the Garonga Safari Lodge also feature an outdoor shower which provides the perfect combination of the luxury of the suite and the natural surroundings.