The Last Word Kitara Reviews & Information
Use the drop down below to find out more information about The Last Word Kitara.
Below detailed information about the The Last Word Kitara is available.
For any queries regarding this hotel, you are welcome to contact us.
Activities, Sports & Leisure
Activities
Early morning game drives
Late afternoon / evening game drives
Services
Check in and Check Out Times
Check in: 14:00
Check out: 11:00
General Services
24 - hour reception service
Housekeeping service
Individual climate controlled room
Safari drives
Safety deposit box
Tours & Transfers on Request
Wake-up call
Available Rooms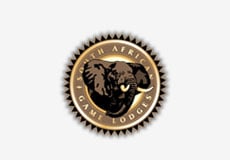 Directions
Use N4 – eMalahleni (Witbank) Freeway, passing eMalahleni
(Witbank), through the tollgate, passing Middelburg and on to
eMakhazeni (Belfast).
- At eMakhazeni (Belfast) follow the R540 to Dullstroom and
Mashishing (Lydenburg).
- At Mashishing (Lydenburg) follow the R36 through to Orichstad
and on the Abel Erasmus Pass through the J.G. Strydom tunnel to
Hoedspruit.

Upon entering Hoedspruit, cross over the first four-way stop and
Rail Bridge to the second four-way stop. Turn right here, passing
on the right a small garage / shopping complex.
- Approximately 8 kilometres from this stop turn left, at the Timbavati
sign. Continue past the Hoedspruit / Eastgate Airport and also,
the first (Xinkankaneni Gate) Klaserie Private Nature Reserve sign
on the left and, further on pass by the Thornybush / Guernsey turn
off on the right.
- Cross over the Klaserie River Bridge. Directly in front of you will be
the control gate into the Timbavati/Umbabat/Klaserie. On the
right you will see a pub called Jos Macs and on the left a dirt
road that is closed off by a gate. Proceed through this Gate – you
will be required to sign in but will not need to pay anything.
Once you are through, turn immediately left and travel back on
to the dirt road (whose direct access is closed off by the gate) and
proceed to Incheni Gate. Gate entrance fee at Incheni Gate is
R160 per vehicle.

From the gate to the reserve's Head Quarters is approximately
20 min. Once through Incheni Gate, carry straight on the main
dirt road for approx. 20 min, do not turn off the main road. You
will see a large Vodacom cell phone tower on your right-hand
side. Approx. 200 meters after the tower straight in front of you,
you will see arrive at Klaserie Private Nature Reserve
Head Quarters.


The Last Word Kitara Camp GPS co-ordinates:
S24˚ 06.517' E31˚ 10.843'
- Self-drive from Johannesburg is 6 hours
- Guests self-driving must go the Klaserie Private Nature Reserve's
Head Quarters and leave their vehicle there
- Guests are to be at the Klaserie Private Nature Reserve's Head
Quarters by 13h30 for this transfer
- The Last Word Kitara Camp will collect guests from Head Quarters
and transferred to the camp at no additional cost
- Transfers can be arranged from Hoedspruit Airport to the camp at
an additional cost.
On site parking facilities are provided for guests.