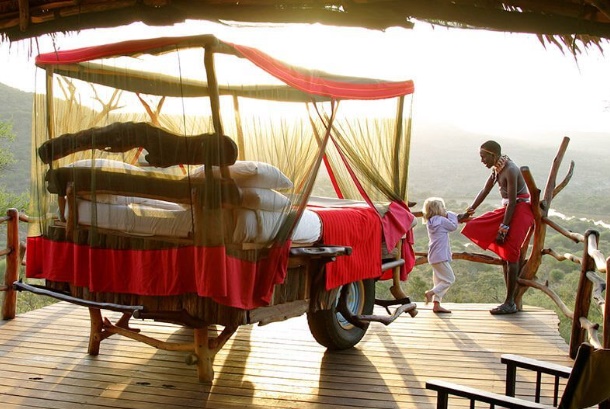 Four-poster, handcrafted wooden beds are located on raised wooden platforms reaching over from the thatched-roof accommodation. These beds are rolled out each night for guests making the most memorable sleep under the endless African sky. Complementing the surrounding environment, each of the star beds have been built in harmony with the use of rock features.
You can watch a stop-motion clip filmed throughout the night from the star bed at: www.vimeo.com/191339534
The open air bathrooms are built around the rocky features of the kopje, the shower offers solar-heated water, a basin and flush loo.
Star Bed features:
Sitting area
Wardrobe
Safe
En-suite bathroom (shower, flush toilet and vanity)
Open plan bathroom with a view.