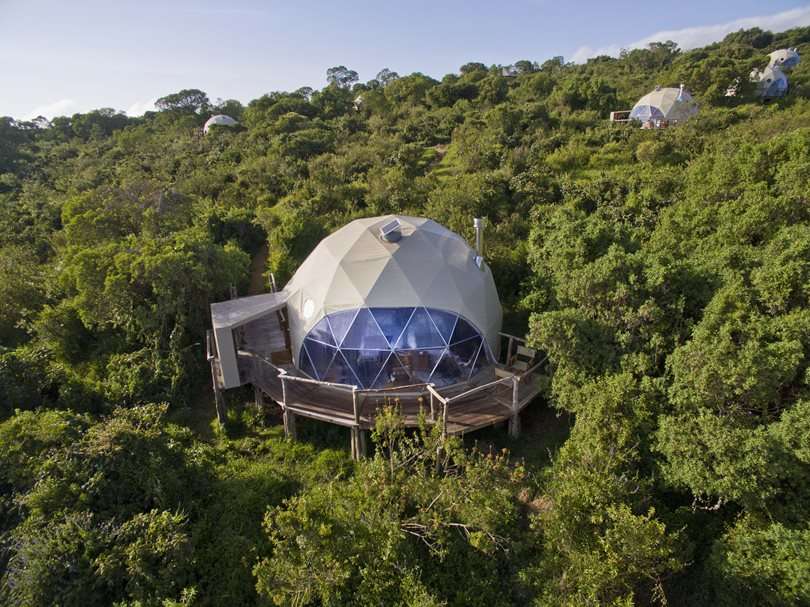 Accommodation at The Highlands is provided in luxurious tents which offer the ideal balance of a comfortable wilderness escape. The eight uniquely domed suites are elegant providing king-sized beds.
Through the floor-to-canvas-ceiling bay windows magnificent views can be enjoyed of the surroundings. En-suite bathrooms feature hot running water, as well as showers and flushing toilets. For the cold winter evenings, guests may make use of the wood-burning stoves.
Features:
Eight high-style perspex-canvas domed suites
Two triples are available on request
En-suite bathrooms (hot running water, showers and flushing toilets)
Distance between tents: 15–20 metres
In-room lockable box
Complimentary laundry service
Solar and generator power
In-room power
In-room wood-burning stoves.