The Moremi Game Reserve is located in the northern region of Botswana, within the Okavango Delta. During seasonal floods, this spectacular area of Southern Africa turns into a lush animal habitat. Travellers explore this extraordinary game reserve in dugout canoes which navigate past birdlife, hippos and crocodiles on waterways like the Xakanaxa Lagoon. On the land safaris, one encounters lions, leopards and rhinos.
Botswana's Moremi Game Reserve is home to the most endangered species of large mammals. These include the cheetah, back and white rhinoceros as well as the African wild dog and lion. This natural wonderland is home to over 500 bird species and over a 1000 species of plants making this ecosystem one of the richest in Africa.
Best time to travel
Game drives are excellent all year round in the Moremi Game Reserve. Travellers usually make the time of travel dependant on what wildlife they wish to encounter during their safari. There are two seasons which characterize the climate in this area of Southern Africa, the dry season and the wet season. Most visitors choose the dry season for a visit, but the rainy season is definitely worth considering as most game lodges and camps have less visitors, making a stay a far more personal experience.
Dry season: May to November
The nights in the Moremi are never below freezing and the days are seldom too hot
In November the weather is variable: rain or shine, hot or cold
Wet season: Between December and April
January and February are the rainiest months
Spectacular skies can change within minutes from cloudy to sunny to cloudy again
Showers are usually short and heavy, but there are days when the sky stays grey
Moremi Game Reserve Lodges & Camps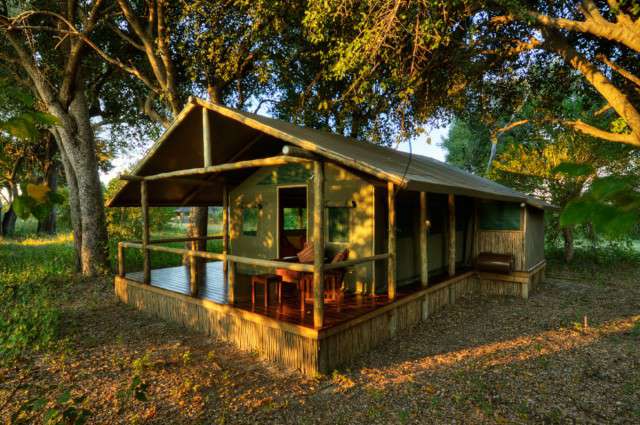 Shinde Camp is an intimate, classic camp located on a Lagoon in Okavan...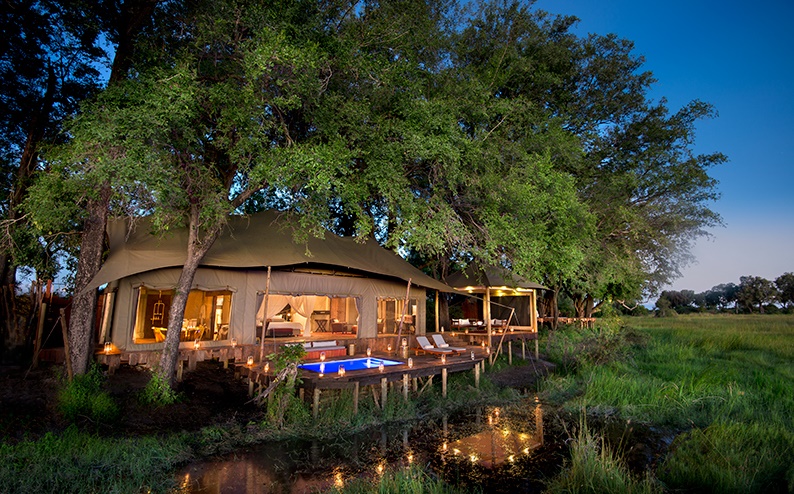 The Duba Plains Camp is in the heart of Botswana's Okavango Delta, Sou...
Activities
The water levels affect the wildlife activities in Moremi. Some of the camps provide mokoro excursions which are traditional canoes when water levels are high enough. Game drives on land can only be conducted when water levels are low enough.
Moremi Game Reserve: Lodges and Camp
Belmond Khwai River Camp
Sanctuary Chiefs Camp
Little Machaba Camp
Camp Moremi
Camp Xakanaxa
Khwai Tented
Camp Okuti
Mombo Camp
Machaba Camp
Mombo Trails Camp
Sango Safari Camp
Little Mombo Camp.

Preferred Moremi Game Reserve Safari Packages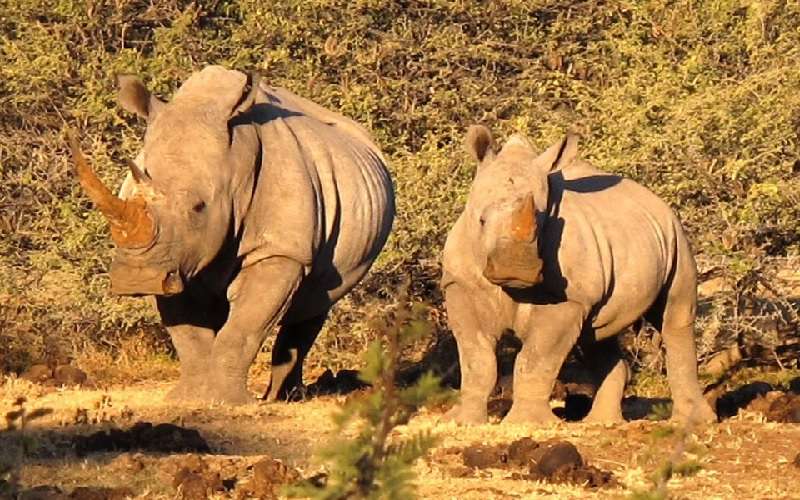 This Botswana safari package is an extraordinary opportunity to get fa...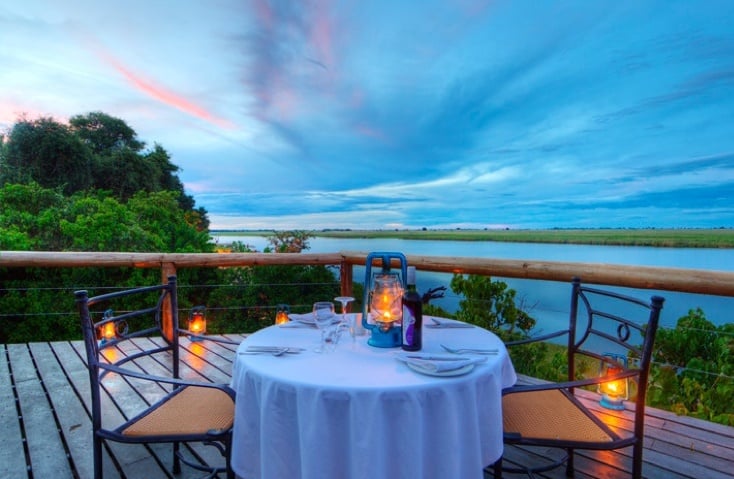 Embark on a romantic 8-night safari honeymoon journey through Botswana...
Map of Lodges in Moremi Game Reserve